The Christmas season with its shopping frenzy often creeps up on inexperienced sellers. But you should remember: when everyone is busy with pumpkins and other Halloween decor, it's time to stock up for Christmas. With the current consumer sentiment, a lot of buyers are willing to trade down and choose young or family-owned brands instead of large ones. But you won't be able to make the most out of Black Friday and the peak season, if you are out of your best-selling products. Don't leave stocking up until it's too late!
At the same time, you don't want to over-stock because you may have to pay for storage space in a warehouse. Also, the excessive inventory is likely to be sold with big discounts at the end of the season, which may impact your margin and, consequently, your bottom line.
Analyze past sales to predict demand
According to ShipEngine Peak Season Report 2023, 57% of consumers in the US and European countries plan to do most of their holiday shopping online (last year it was only 49%). And online marketplaces are playing the pivotal role here, since 9 in 10 consumers choose them to make their holiday purchases. It means that eBay sellers can expect more sales in 2023 as compared to 2022 (when consumers were tired of COVID restrictions and often preferred to shop in brick and mortar stores).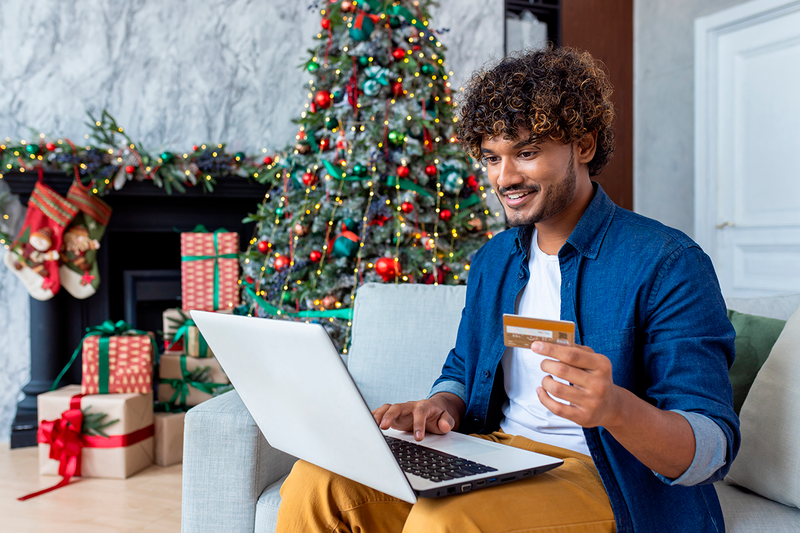 With this trend in mind, eBay sellers can be quite optimistic about the near future. But it also means that the increased demand can result in stockouts and missed sales opportunities. Regularly check your inventory and replenish it before running out of popular items.
If you want to stock up the right amount of inventory for the upcoming Christmas season, you need to analyze your last year's sales data and try to make accurate predictions. Use the Sales section of Seller Hub's Performance tab to study your past activity. Find Sales by category compared to the prior time period and have a look at your top categories: how they have grown or decreased, and what is their percentage in your total sales. If you click Expand all, you'll see the detailed data which may give you some insights regarding your inventory. If the business is slow in some categories, you still have time to rethink what you're selling on eBay and maybe shift to other types of products.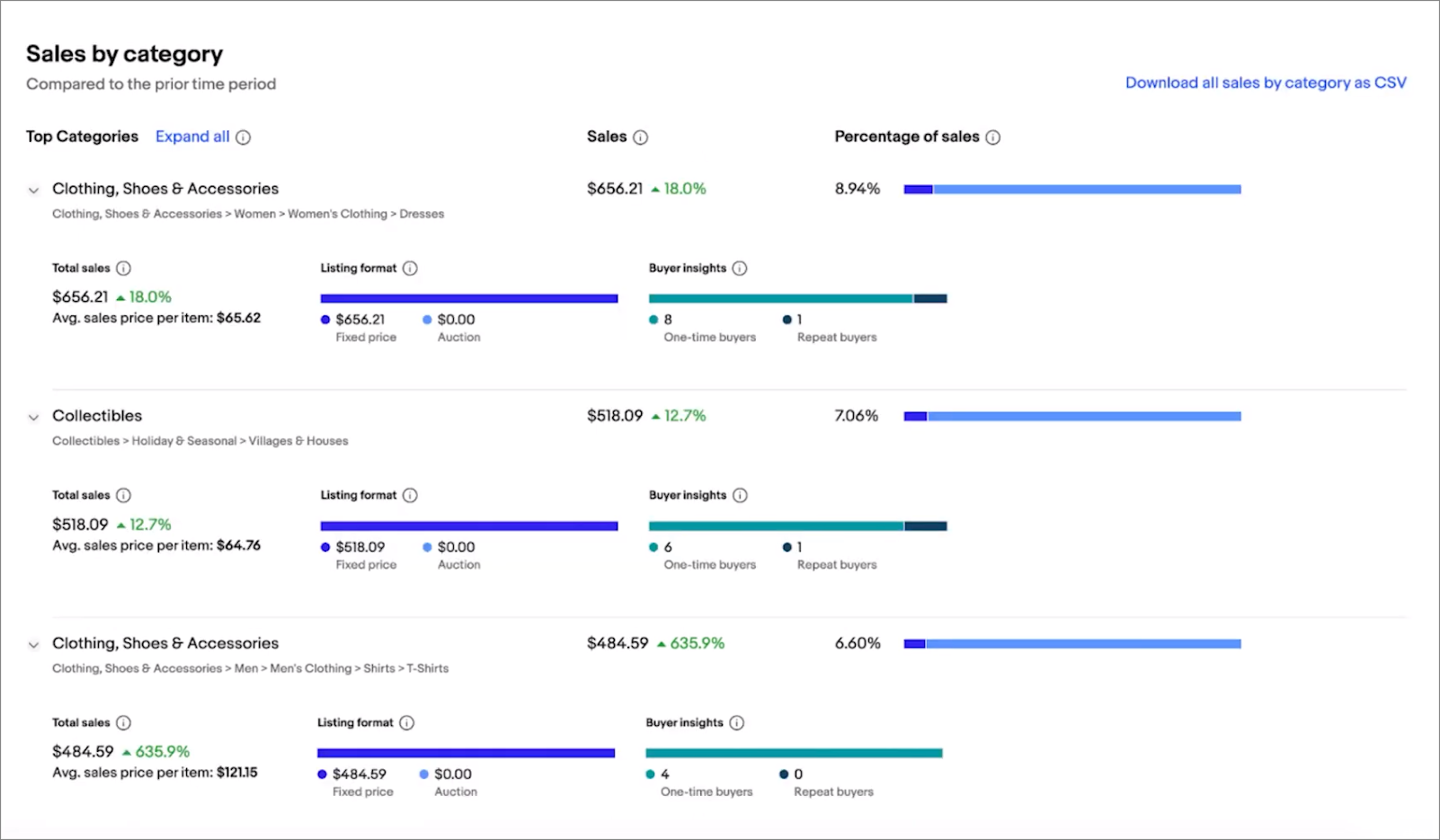 Please note: if you are investing in marketing efforts such as Promoted Listings campaigns, you should prepare your inventory for a surge in demand.
Replenish new inventory in advance
A responsible seller always makes sure that their eBay orders can be fulfilled within the specified handling time. Otherwise, you may have to cancel orders or fall behind the estimated delivery time, which can lead to Item not received cases and poor seller performance metrics. Besides, many buyers expect their orders to come just in time before Christmas, and delayed shipping may cause negative feelings and feedback.
It's best to ship in peak season inventory about one month before Black Friday. Though it's not a strict deadline, don't delay this task until it's too late. Apart from merchandise, you also need to stock up auxiliary goods such as gift packaging and transport packaging.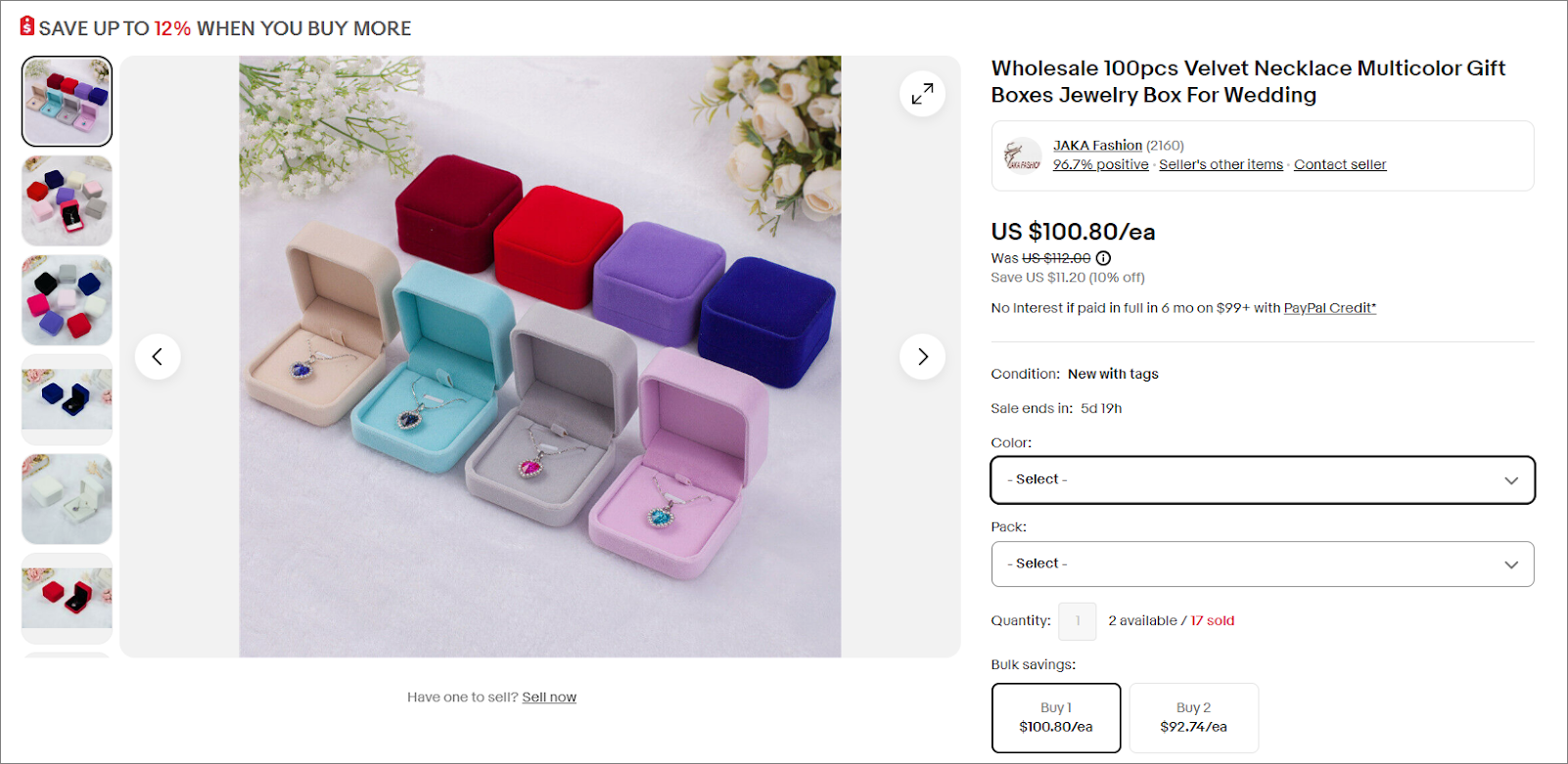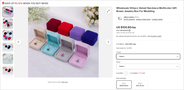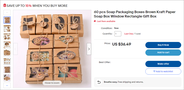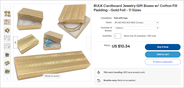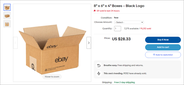 Prepare enough supplies for production 
If you are selling your own products, be that handmade soaps or fashion jewelry, collectible figurines or 3D printed home decor, teas and spices or seeds and bulbs make sure you have enough raw materials and other supplies to meet seasonal demand. While it's still slow, it might be reasonable to create multiple workpieces that can be easily finished or customized.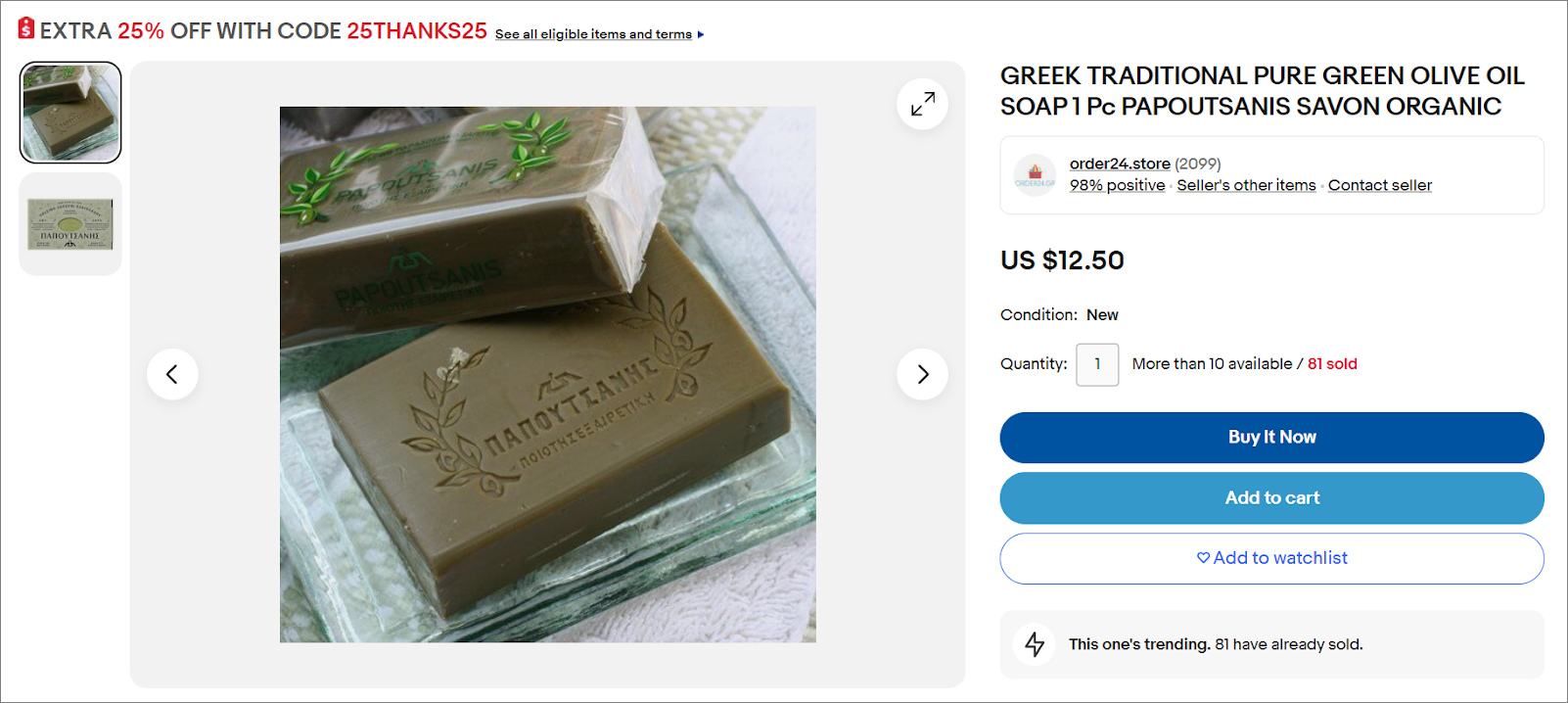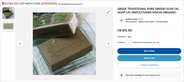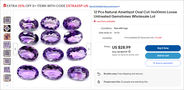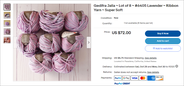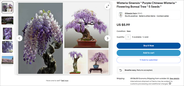 Find your optimal restocking point
To avoid excessive storage costs, you may decide to restock your inventory only when it comes to a certain critical point. But we recommend calculating it carefully because mistakes can result in shortages and missed opportunities (and you don't want that!).
How to calculate the restocking point:
Estimate the supply time for this type of merchandise
Define the "safety stock" of items (in case of pre-Christmas shipping delays)
See how often these items are ordered (average daily orders)
Here's the formula for Restocking point: (Average daily orders * Supply time) + Safety stock
When the number of items of the same type decreases and reaches the Restocking point, it's time to make a wholesale order. The same formula can be also applied to supplies and raw materials for your own production.
Please note: if you have flagship products that sell much better than any other items in your inventory, pay special attention to their stock level.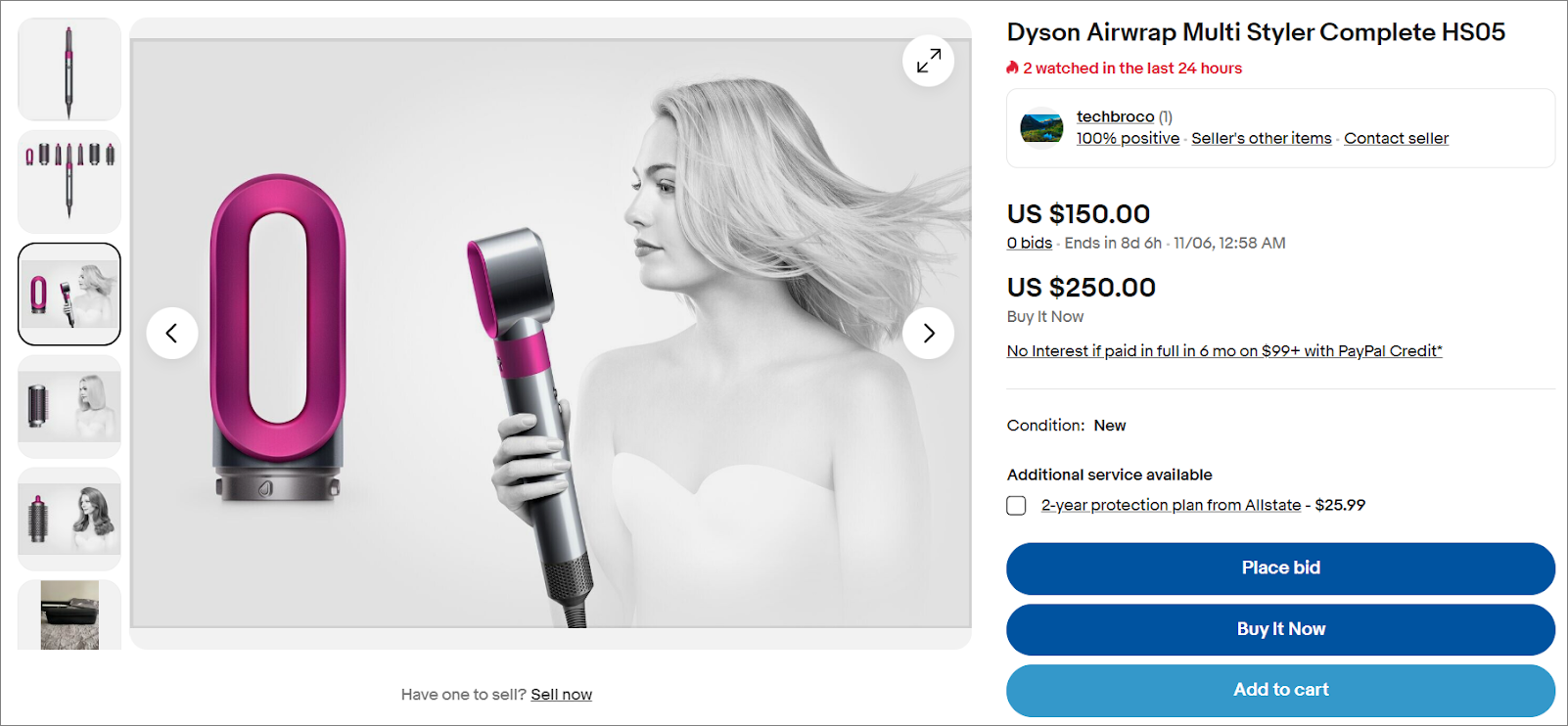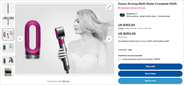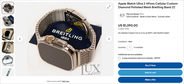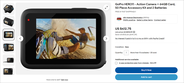 Implement an inventory management system
If you are selling your items via multiple platforms, consider using a full-fledged inventory management solution that instantly updates the stock level of sold items across all channels. Such systems also send warnings about low stock levels and prompt you to order inventory. You can read more about third-party solutions on the eBay Partners page.
Some small businesses do well enough with Excel or Google Docs spreadsheets, where they keep all the information about their inventory. However, editing this information manually takes time, and this can become a time-consuming task because of a seasonal surge in demand. If you are feeling overwhelmed, consider hiring an assistant (or several assistants) and set up the multi-user account access.
Please note that even a simple spreadsheet adds consistency and predictability to your eBay business. It helps you meet your handling times and ship orders on time, prioritize tasks and prevent bottlenecks in your workflow. As a result, you save time, money, energy, and other resources needed to run your store.  And, if necessary, someone else can run the store using your system while you aren't available for a while.
Tips for managing inventory:
Store you inventory away from your living space to prevent chaos and clutter
Use clear lidded bins with labels and store them on shelves
Don't keep lots of similar items together in one bin
Never store new inventory among the already listed items to avoid confusion
Prepack "difficult" items for shipping as soon as they're listed (e.g. fragile things, extra large items or those who won't fit in a bin)
Don't source new inventory if you still have a lot of items to list
Keep a spreadsheet log with all relevant information about each item: bin number, item description, category, source, cost of goods, and list price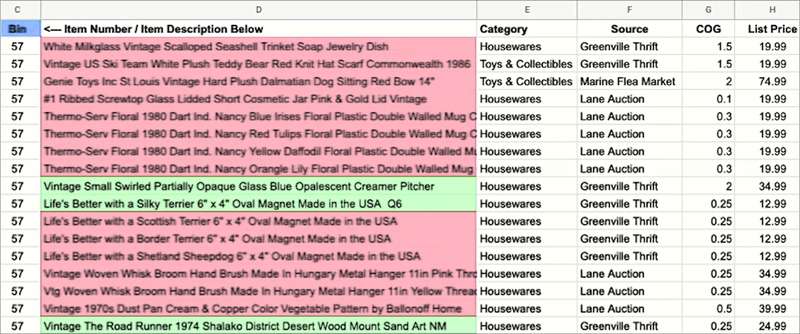 Use custom labels (SKU)
eBay listings have an optional field where you can enter your own custom labels). SKU, or "Stock Keeping Unit", is a unique identifier used for internal tracking of inventory. These custom labels won't be visible to buyers, but they facilitate inventory management — be that a simple Excel spreadsheet or an advanced omnichannel solution.
You can assign a separate SKU for each variation, if your items come in different colors and sizes
The bulk listing/editing tool allows you to add multiple SKUs at the same time
SKUs can be printed as barcodes for labeling products, convenient picking and counting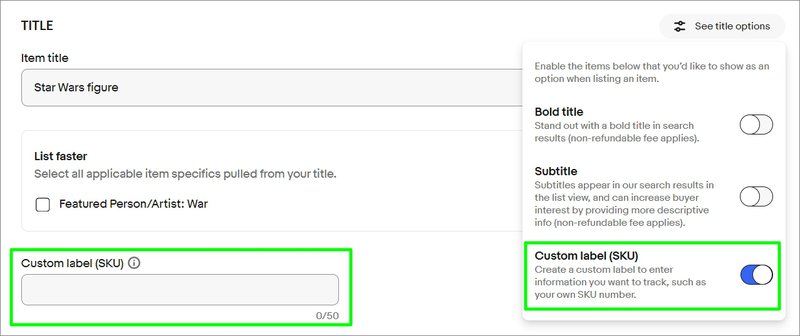 Usually SKUs contain from 6 to 9 digits:
The first 2-3 digits are high-level identifiers that denote the item category, season, supplier, etc.
The middle digits are associated with unique attributes as color, size, type, etc.
The last digits (001, 002, 003, etc.) show the order in which items were produced or delivered to your warehouse
It's also possible to create alphanumeric SKUs if they are more convenient for you. But it's better to avoid letters looking similar to digits (such as "O" and "I"). The general rule is that SKUs should be easy to create and interpret without constantly consulting the sources.
Expand your inventory with new items
To make the most out of the peak season, you may need to reconsider what you are selling. Try eBay's exclusive Terapeak tools to research what's trending and how your competitors are performing. Terapeak Product Research is free for all eBay sellers and allows you to find out what's selling right now. It's also helpful in detecting seasonal trends.
Terapeak Sourcing Insights (requires Basic or higher Store subscription) allows to:
Detect categories with low supply and high demand
See the marketplace trends and predict seasonal demand
Find out what item specifics are in demand
Do your research with Terapeak and make informed, data-driven decisions about your business. You may find out what items or categories are best-performing on eBay and worth adding to your inventory.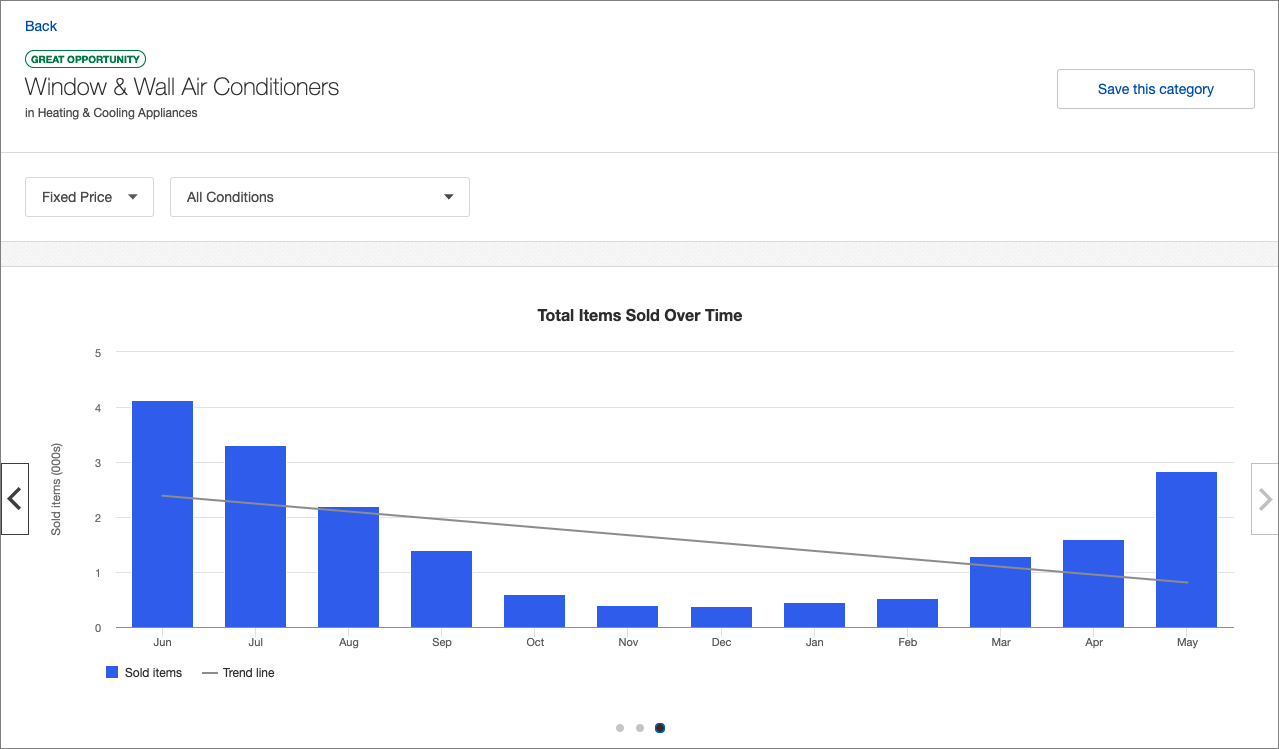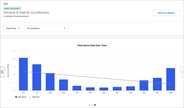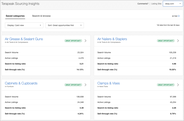 Source your inventory in a smart way
Experienced sellers say that you should spend more time sourcing your inventory than trying to sell it. But before you start sourcing for the peak season, you need to understand your target audience: who your customers are, how much they earn, what they need, and what drives their holiday shopping. When you have answers to these questions, it will be easier to expand your inventory and find new suppliers.
For example, the cost of living crisis in Europe makes many buyers cut down non-essential expenses. Consumers trade down looking for savings, and often choose less-known brands to get more value for their money. So, if you used to sell consumer electronics and household appliances of large brands, it may be reasonable to list more affordable items in addition to your regular inventory. Terapeak will provide you with the necessary data about what is growing in demand, what item specific are more popular among buyers, and what are the prices of your competitors.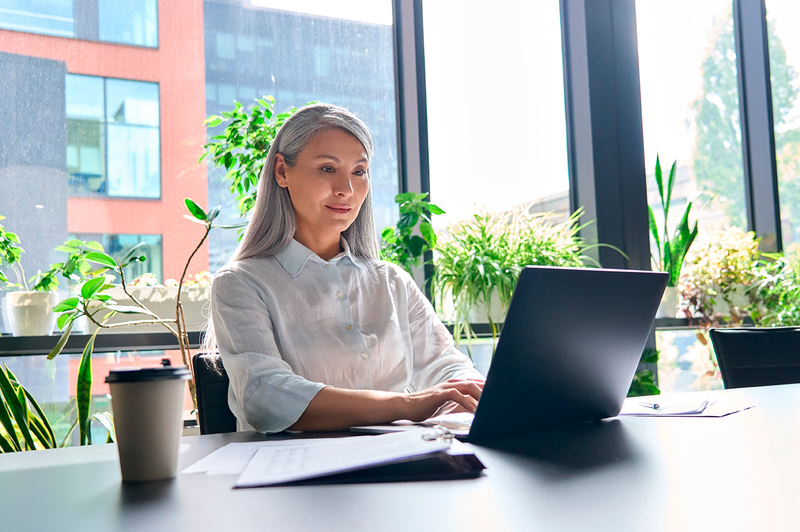 Where to look for suppliers:
Internet search and social media (LinkedIn, Instagram, Pinterest)
Local and international trade fairs
Sourcing websites (Alibaba, Aliexpress, Common Objective, etc.)
B2B marketplaces (Faire UK, Ankorstore, Creoate, etc.)
Open Apparel Registry (list of factories used by bigger retailers)
If you opt for locally produced products, you are likely to be able to visit factories and make smaller orders. Besides, there will be fewer issues with logistics and currency fluctuations. However, ordering from abroad is often associated with lower prices due to cheaper labor costs. Find out all the details before making a decision.
Questions to ask potential suppliers:
What is their minimum order quantity or minimum order value?
What is their production time and sample lead time?
What are their payment terms?
What audits do the factories have?
What quality checks does the factory on the products?
Who else do they supply?
Who exactly will you be dealing with?
Hopefully, you will get a lot more orders during the holiday rush. Make sure that you are all set to meet the seasonal demand!