Sustainability has always been important for eBay — from the very beginning, when the site started as an online auctions platform for selling unique items with history. Reselling and vintage selling still constitute a significant part of eBay's deals. Today a lot of new items are sold on the marketplace, but many sellers do their best to reduce the ecological footprint of their businesses. What's more, two thirds of buyers think about sustainability when making a purchase. It means that they prefer to buy goods from environmentally responsible sellers.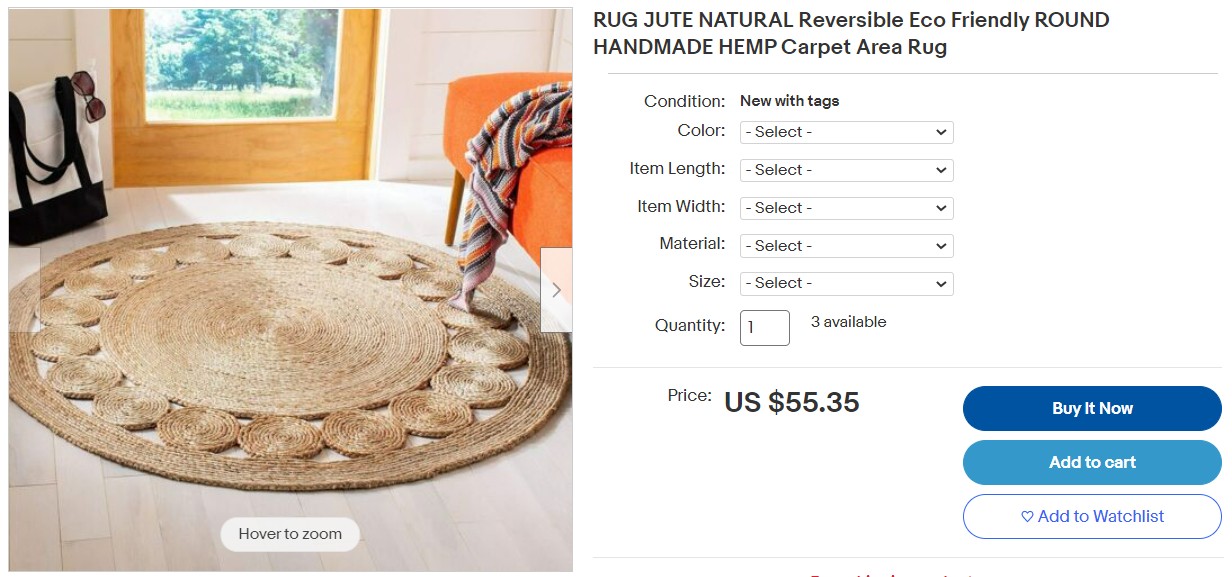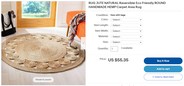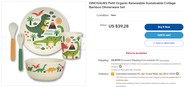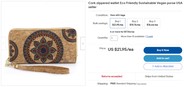 Want to make your eBay business greener? Here are our top 11 recommendations for sustainable packaging. Don't forget to add the information about your eco-friendly packaging materials to your listings' titles and descriptions. It will help you attract buyers' attention and motivate them to choose your items over similar products.
1. Use recycled or biodegradable packaging materials
If you want to reduce the amount of waste, it's always better to opt for recycled or biodegradable packaging. For example, cardboard can be recycled quite efficiently: it takes only 15% of new fiber, and the rest comes from old boxes. It's also possible to use compostable packaging made from corn starch, peanuts, hemp, palm leaves, etc. They could be more expensive than regular corrugated cardboard, but they can contribute to your company's image and help you build more trust with buyers.
Try not to use plastic bags for shipping items.
Don't use extra plastic wrap where it is not necessary.
Where possible, try to use recyclable packaging.
2. Reuse shipping boxes that are in good condition
It would be an awful waste of resources to use shipping boxes only once and discard them afterwards. If your postal service allows it, you can collect abandoned cardboard boxes at post offices and pickup points. Give them a new lease on life by using them to ship your orders. Remember that it's always better to reuse and repurpose things before recycling, and the same applies to packaging.
Don't throw away cardboard boxes.
Try to handle the shipping boxes carefully and reuse them to ship items.
3. Replace plastic filling materials with shredded cardboard or paper
Plastic fillers in your shipments — such as bubble wrap, filling chips and plastic air cushions — contribute to pollution. They often get thrown away, ending up in landfills or in the ocean. That's why it makes sense to replace plastic materials with shredded cardboard whenever possible. It provides great protection for your items, but at the same time it's perfectly biodegradable and made from a renewable resource (wood fiber). Many environmentally conscious eBay sellers get a cardboard shredder to turn old boxes into packing filler. You can also opt for other bio-based filling materials made from bamboo, seaweed, etc.
Try not to use plastic air cushions,
and plastic filling chips for packing items.
Please use shredded cardboard
embossed paper (paper bubble wrap),
cardboard chips or other eco-friendly void fills for packaging.
If all your packaging is made of one material (e.g. cardboard box and cardboard filler), it's called mono packaging. It facilitates the recycling process and makes it more cost-effective, that's why it is currently considered one of the best packaging options.
4. Avoid shipping boxes that are too big for your item
Try to find the golden medium when choosing the box for your shipment. If it's too small, your item might arrive damaged, but if it's too large, there will be too much empty space, and you'll need a lot more filling material. Excessive use of packaging materials isn't sustainable at all, and, besides, transportation of empty space increases the carbon footprint of the package (especially if you're shipping internationally).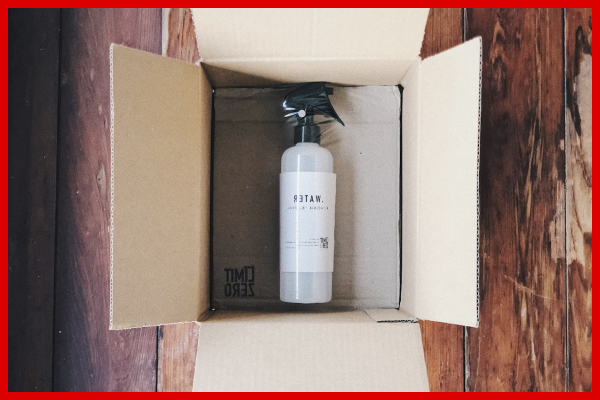 5. Ship your items in resealable packaging
Sometimes buyers return their orders — if, for example, they change their mind or the item gets damaged during transportation. In such unfortunate situations, buyers will return damaged goods to the seller, and they will need packaging for that. The point is to use resealable cardboard boxes, which can be opened without any damage. If buyers decide to return their order, they can simply close the box, use adhesive tape or a sticker to seal it again, and ship the item back.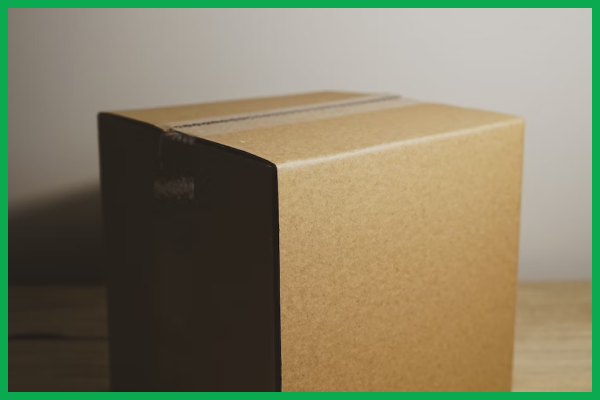 6. Combine shipping
If you send each order in a separate box, it takes more packaging materials and increases transportation-associated carbon emissions. What can you do to address this problem? Offer your customers combined shipping: a discount will motivate them to buy more items from one store, and you'll be able to send several items in one package.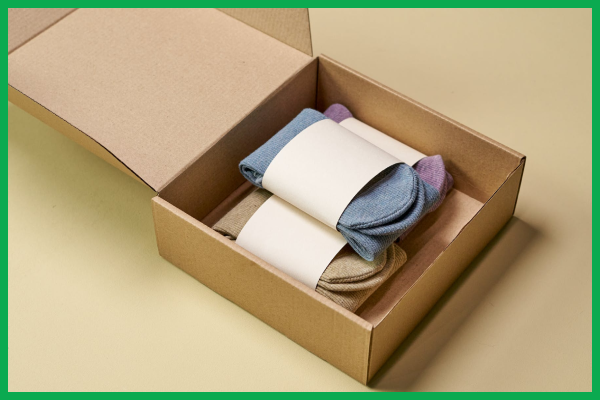 7. Educate your customers about waste sorting
Sometimes buyers don't quite understand the symbols denoting how a certain package should be recycled. So, if you want customers to do waste sorting properly, provide them with clear instructions — for example, by adding a disposable label or printing this information on your packaging. You can also offer your buyers some tips on how to reuse or repurpose shipping boxes.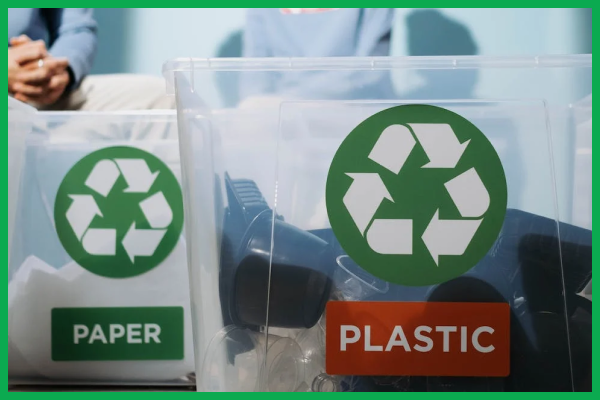 8. Use recycled paper to print your invoices or send digital invoices
You can reduce paper usage by switching to electronic documents and using recycled paper whenever you need to print something (i.g. eBay invoices). Inform your buyers that the information about their orders is always available in My eBay, so they don't actually need paper invoices.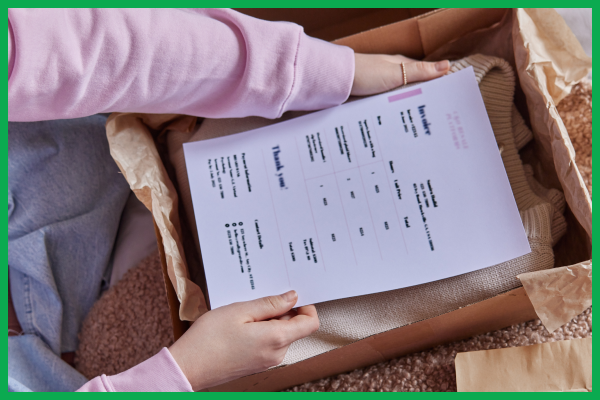 9. Don't add a box to another box
If your item already comes in a hard box and is well-protected by the manufacturer, putting it in another box is unnecessary. Besides, it will increase your buyer's shipping costs and the carbon footprint of your package. Check your items to see which of them don't need an extra box and put them in a paper bag instead.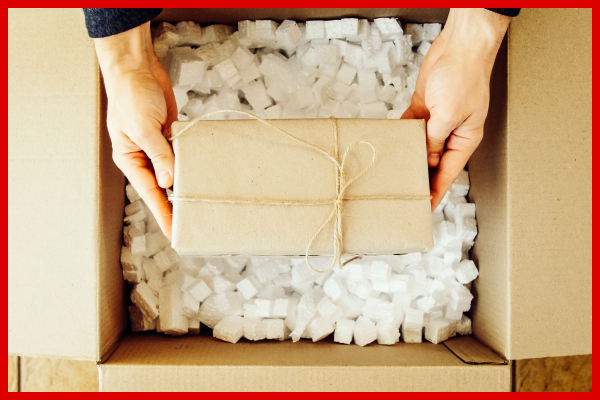 10. Minimize returns
Shipping an item back and forth consumes a lot of resources and increases carbon emissions. That's why environmentally conscious sellers do their best to keep returns to a minimum. Package your items safely so that they won't get damaged, and make sure that your listing isn't misguiding. It should contain an honest description, detailed high-resolution photos from all angles, and probably an informative video as well.

The listing has only one photo and an insufficient condition description.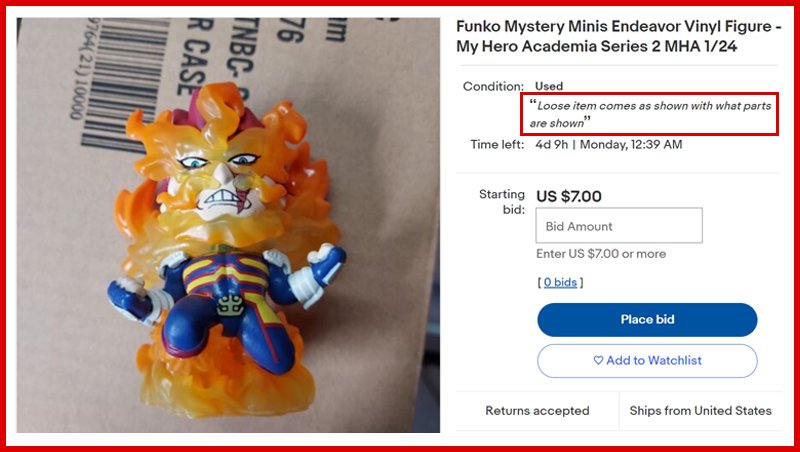 The listing contains a full description and detailed high-resolution photos from all angles.

11. Purchase sustainable packaging materials on eBay
Though the best option is to buy eco-friendly packaging locally, you can also find it on eBay and support sellers that promote sustainability. Order shredded cardboard, craft paper tape, biodegradable padded envelopes, and other environmentally friendly packaging materials from a location that is not far from you, so as not to increase the carbon footprint of your business.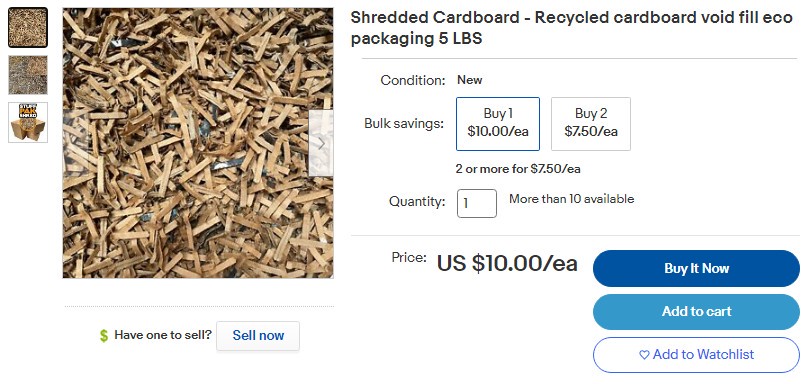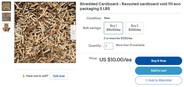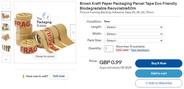 You might be also interested in:
Extended Producer Responsibility (EPR) in Germany
Extended Producer Responsibility regulation aims to prevent and manage waste. Under this new law, manufacturers, importers, and eBay sellers are responsible for the entire life cycle of the products they sell. If your buyers are based in France, read this article to find out if the new law applies to your inventory.
How to pack an item for shipping
Learn how to protect your items from damage in transit and avoid negative feedback and returns by following our packing tips, recommendations, and step-by-step guides.
Offering combined shipping
When a buyer purchases multiple items from you, you can save time and money by sending all their items in one package.
Handling time & estimated delivery dates
eBay always shows an estimated delivery date on listings, because buyers want to know when they can expect an item to arrive. If you exceed your handling time and ship items later than stated in your listings, your seller performance may be affected.