Offer free shipping
Buyers love free shipping and they expect it when they shop online.
In fact, buyers are more likely to choose an item with free shipping over an item with a shipping charge even if the total cost is the same.
Offer free shipping by incorporating the cost of shipping into the item's price, and give buyers what they want!
To offer free shipping to USA choose Economy Shipping from outside the US and tick Free shipping.

To offer free shipping worldwide choose Economy International Shipping and set Cost to $0.00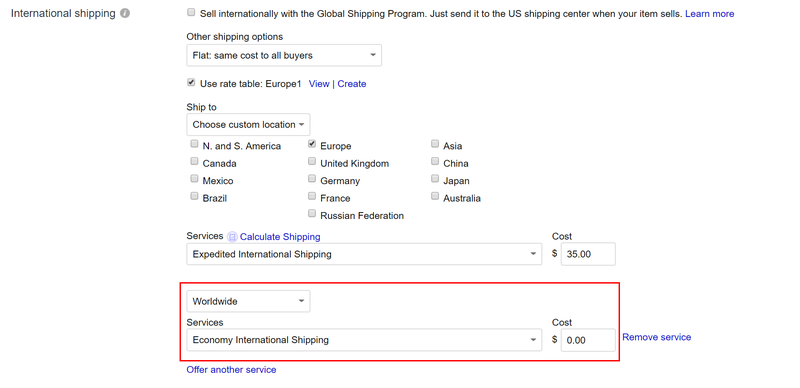 Offer expedited shipping options
Increase sales and deliver great customer service by offering free standard shipping as your first shipping option and expedited services as additional options for buyers who'd like it.
Note that seller fees are based on your first shipping option, so you won't pay a higher final value fee if your buyer selects a higher-priced shipping option.
To offer expedited shipping to your listings create your Rate table or select a Flat rate for the regions.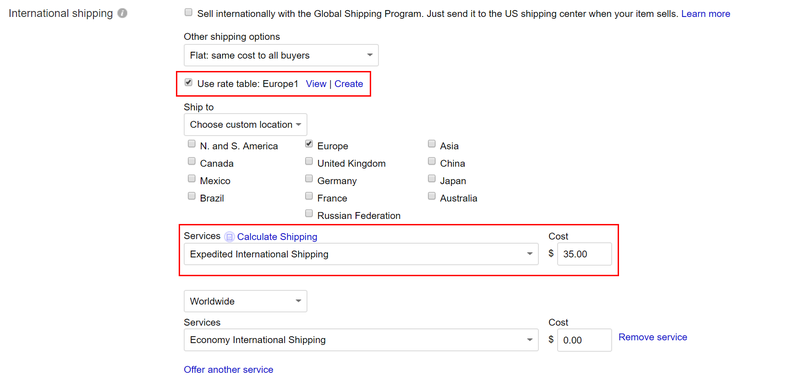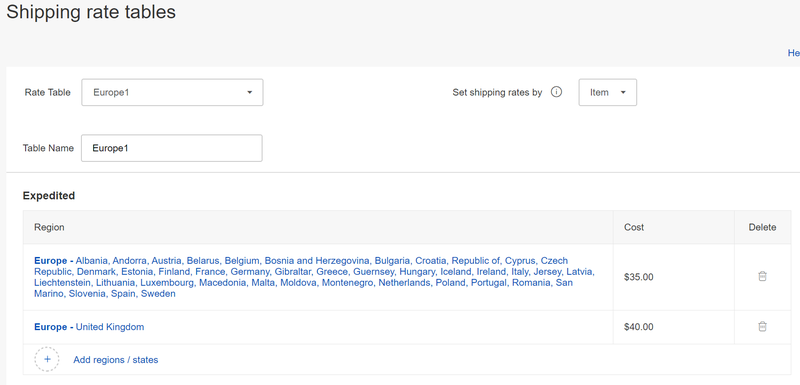 Or you could create Shipping policies and Tariffs in ebaymag.com
Maintain your shipping service promise
Provide a great customer experience by using the class of shipping service you promised in your listing. If you use a slower shipping service than the one you offered, your items may be delivered later than your customer expects.
Important update for Lithuanian sellers and sellers with Lithuania-based items
From November 2022, the EDD has been shortened for a number of shipping combinations, depending on the destination country and shipping service. This optimization is based on current actual performance as well as sellers' feedback.
The changes mainly affected Economy and Standard Shipping. For example, the Economy Shipping EDD from Lithuania to USA was shortened by 40%.
Please pay attention that buyers are going to expect a faster delivery and may open an Item Not Received request if they don't get their purchases within the revised EDD. Carefully review your shipping options, correct the respective EDD and ship within stated handling time.
Upload tracking information
Build trust with your buyers by always keeping them informed. When you upload your item's tracking information, your buyer can stay up-to-date on the whereabouts of their order. Buyers feel more confident and at ease when they can keep an eye on where their package is or its estimated arrival.
You could also upload tracking info from the Orders tab on ebaymag.com