As a seller, there are some situations where you can cancel bids that have been placed on your auction-style listings. However, once canceled, a bid can't be reinstated.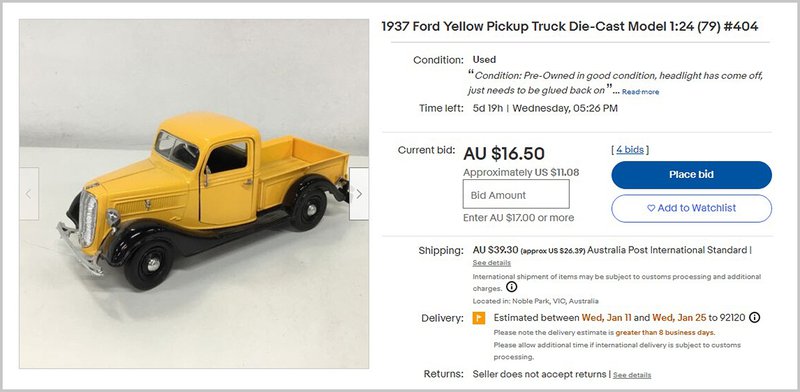 To try to prevent potential buyers from being disappointed, we discourage the canceling of bids unless absolutely necessary. However, you can cancel a bid when:
A buyer requests you cancel their bid and you agree
You have to end the listing early because the item is no longer available for sale
You made an error in the listing
You're concerned the bid may be from a fraudulent buyer
Did you know?
When sellers remove a bid, we call it canceling a bid. When buyers remove a bid, we call it retracting a bid.
How to cancel a bid
If you need to cancel a bid, follow these steps:
1. Open eBay's main page, find Tools & Apps on the very bottom of the page and select Site map.

2. Click SELL to quickly get to the correspondent section. Then select Cancel bids on your listing.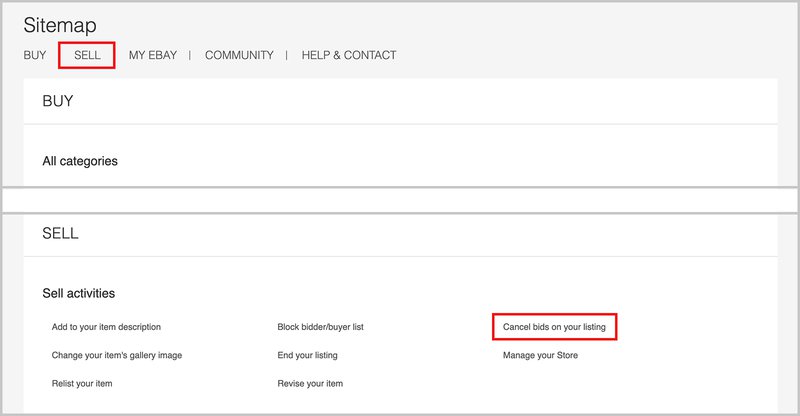 3. Enter the item number, the username of the member whose bid you're canceling, and the reason you're canceling the bid.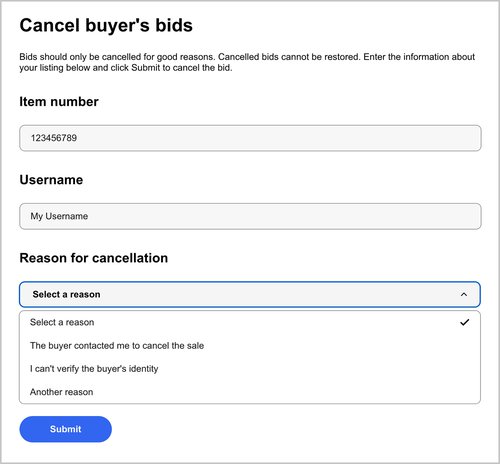 4. Select Submit.
There are also other ways to do it: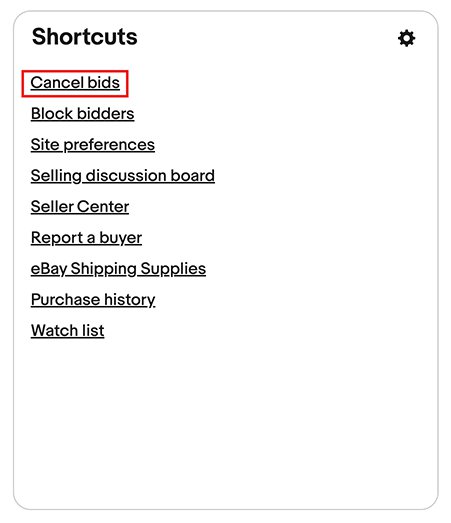 Managing who bids on your items
To help your listings sell for the highest price possible, you'll normally want as many bidders as possible. However, you can set up buyer requirements to control where you'll send items to, and whether to accept bids from buyers with poor feedback scores.
In very rare cases you may also want to avoid specific bidders who have a history of not paying, or who have been aggressive or threatening in their communications. You can do this by adding a buyer to your blocked buyer list.
As a seller, you can cancel bids on eBay in the following situations: when you agree to a buyer's request, when the item isn't available anymore, if you made an error in the listing, or if you're concerned the bidder might be fraudulent.
You might be also interested in:
Selling through auctions
Listing in auction-style format works well if you want to let buyers decide what your item is worth. Read this article to learn how to set up an auction and what fees will apply.
Tips on listing optimization
An effective listing on eBay should not only provide the buyer with the correct and detailed item description but also sell it. Optimize your listings to appear higher in the search results.
Adding a video to your listing
One of the easiest ways to increase buyer engagement is by adding a video to your listing. It is a free feature available to all sellers in the eBay app, the mobile browser, and the web browser. Videos are displayed in the image gallery of the listing.