If your registered address is in the Russian Federation, please find the registration guide here →
Want to sell online for export? eBay is a great place to do this!
You will find:
A worldwide community of more than 159 million shoppers
Rich selling management functionality and useful tools to increase sales
Transparent fees
To start selling on eBay you need to create a Seller Account.
We will guide you through every stage of this journey and support you if you need.
Before you begin the registration process, choose a proper account type: Individual (to sell on eBay as a private individual) or Business (to sell on eBay as a legal entity, that is, a company or a sole proprietor).
How to create a business account
If you're a registered business seller (Sole proprietor/Single member LLC, Corporation/Multi member LLC, Partnership), select Create a business account on the registration page. We'll ask for some additional details, like your business name, type, and address, as well as any beneficial owners, officers, directors or account managers.
Enter your name and email address
Choose a password
Select Create account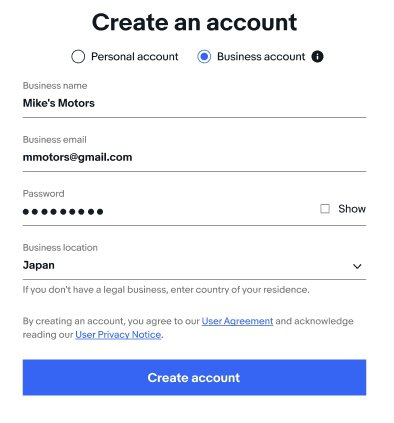 After you fill out the form, you may need to verify the email with a security code.



How to create a personal account
If you're not a registered business seller, create a personal eBay account by filling in the Registration form, or by using your Facebook or Google account as well as your Apple ID.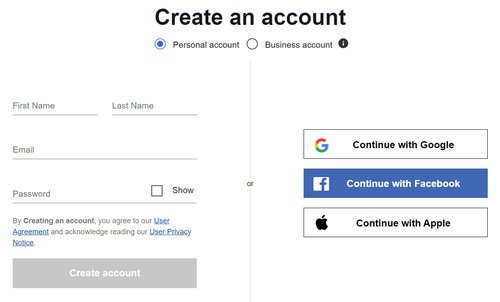 When you register as an eBay seller, your account details need to be verified. After that you'll receive payouts directly to your bank account or to your Payoneer account depending on the country of your registration.