If you sell multiple products, the file download/upload feature will be a great time saver for running your business on eBay. It allows you to edit item specifics of your listings in bulk with the help of large CSV lists.
What are item specifics?
Item specifics are descriptive keywords that tell a buyer about your item. They may include brand, size, length, width, height, type, color, or style, and vary depending on what you're selling.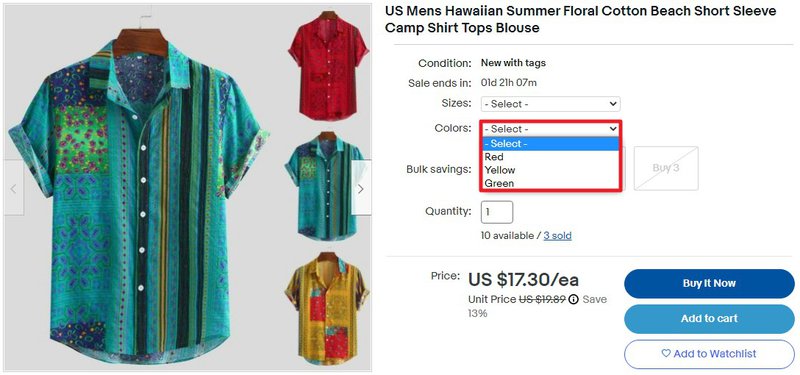 Correct and detailed item specifics mean a lot on eBay. Together with product identifiers, they are the most important way to help buyers find what they're looking for. The more item specifics you complete, the better eBay can match your item to what a buyer is looking for.
Buyers use item specifics to filter their search results, and your item will only appear in those filtered search results if you've added the matching characteristics.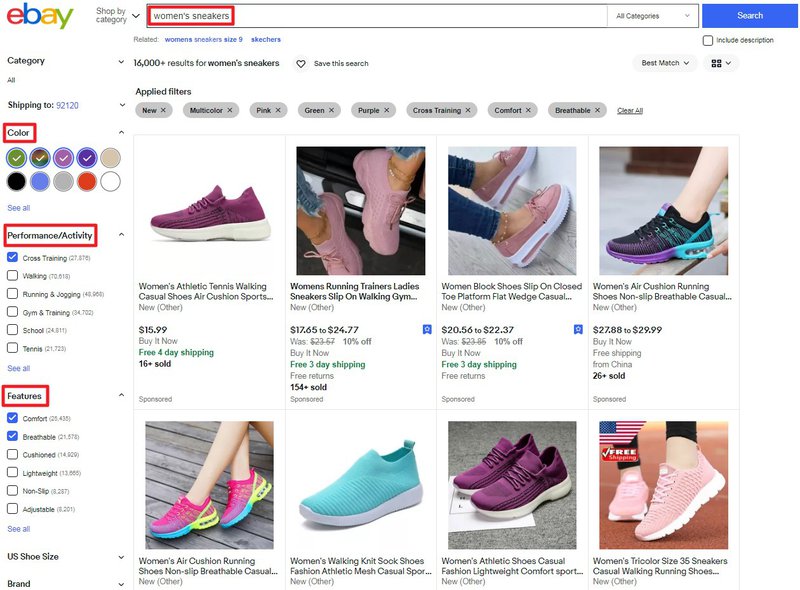 Benefits of item specifics:
Improve the visibility of your listings in search results
Increase your chances of being found on eBay, Google Shopping, and external search results
Increase the chances of buyers finding your listings when they filter search results, especially on mobile devices
Why do you need to update item specifics? eBay is constantly working to improve the search results. That is why sometimes it adds new item specifics fields to certain categories to better reflect buyers' needs and facilitate the search process. If some of your older listings lack such information, it can lead to lower performance. However, if you run a large store, updating multiple listings manually might be really challenging. But there is a way to handle it in Seller Hub in a simple and streamlined way.
How to update item specifics in bulk using CSV files
1. Go to the Listings tab in Seller Hub.
2. In the Active section, click the Download button to open a drop-down menu and select the Missing required a recommended item specifics option.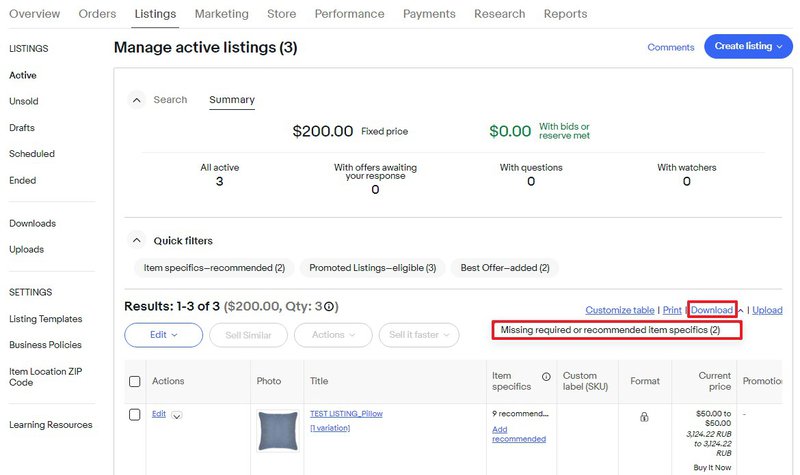 3. Select the item specifics you want to update and the categories associated with your listings. Don't choose too many categories, otherwise your item specifics will be harder to manage.
4. Click Download selected to start downloading the file with your listings' item specifics. It may take some time, so in the meantime you can do other tasks and find the file later in the Downloads of your browser.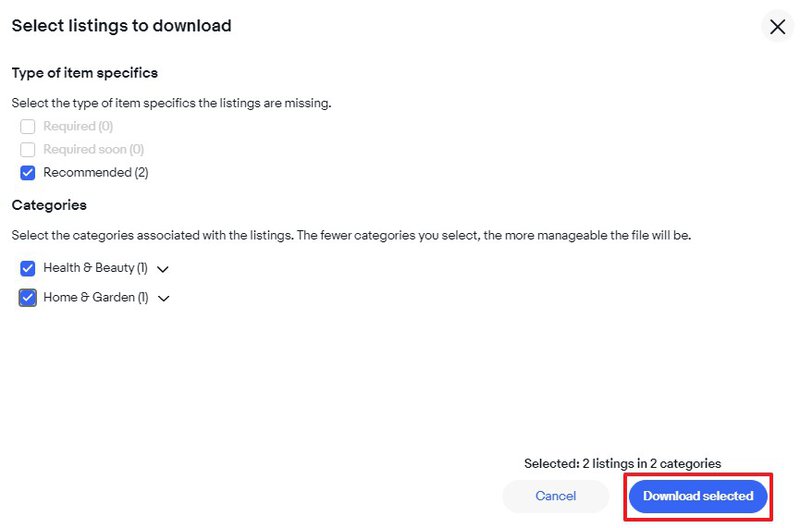 5. Once downloaded, you can open the Excel file. Here you can see a tab for listings and a tab for instructions. Red cells are required item specifics, yellow cells will be required soon, and blue cells are recommended.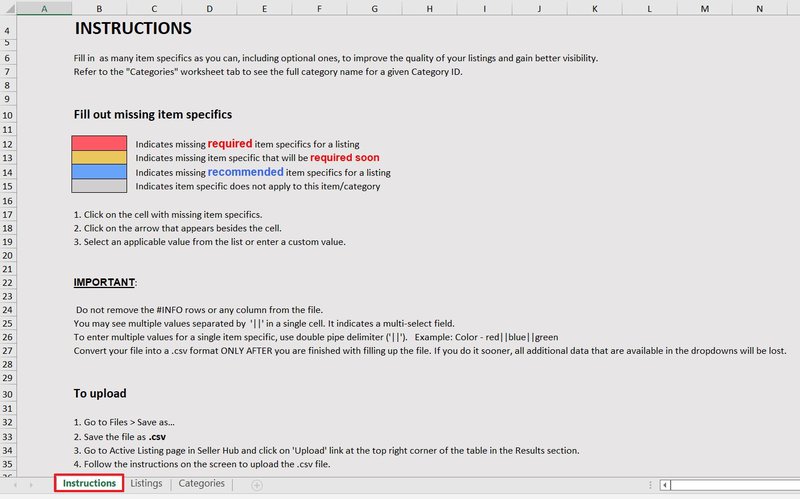 6. When you click on a cell, you can see a drop-down menu with the required or recommended item specifics. Once you've provided the item specifics, you need to save the Excel file as a CSV because that's the only way to upload back into Seller Hub.

7. Click on the upload menu to upload your CSV file.
8. When you see the Your upload is completed message, it means that your item specifics have just been updated. Click Download results to see what exactly has changed.


You can learn more about improving your listings in other articles: