Kazakhstan tax regulations require that eBay collects and remits 12% Value Added Tax on its fees for private sellers residing in this country. Starting October 1, 2022, eBay complies with these requirements.
Who is affected
Kazakh VAT of 12% applies to all fees paid by private sellers in Kazakhstan. It means that 12% is added to the amount of their eBay fees. This tax is remitted to Kazakhstan tax authorities and included in sellers' invoices.
Business sellers have to provide their Kazakh Business Identification Number (BIN) to enable eBay to apply the seller exemption for VAT. They have to self-assess 12% Kazakh VAT on eBay fees under the reverse charge mechanism. 
How to register your Kazakh BIN with eBay if you are a business seller:
Go to the Account tab of My eBay.
Select Selling preferences.
Click VAT/GST exemption on eBay fees and enter your details.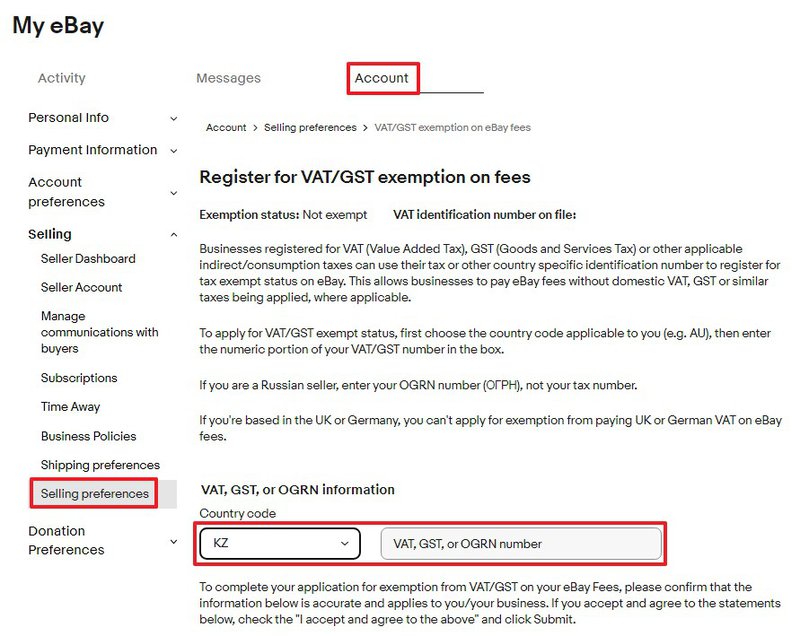 eBay net fees will not be affected by these regulations and there will be no change to the services provided to you. Also, this will not impact your listings and you will not need to update anything.
For more information on eBay's tax policy read here.