One of the easiest ways to increase buyer engagement is by adding a video to your listing. It is a free feature available to all sellers in the eBay app, the mobile browser, and the web browser. Videos are displayed in the image gallery of the listing — by default, they take the second position in the gallery and can't be rearranged.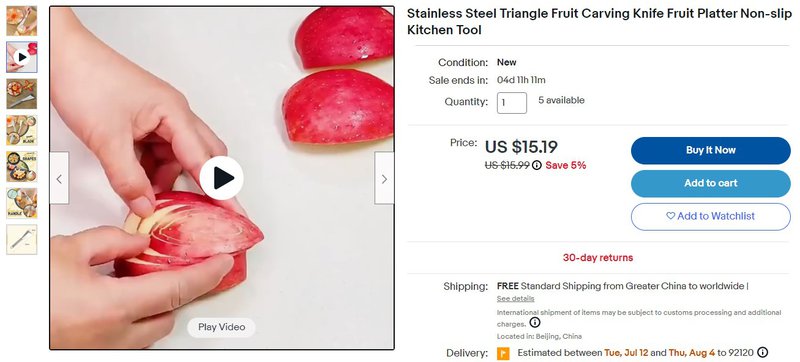 How to add a video to your listing
There are three ways to add videos to your listings:
1. Upload them in the new listing tool when you're creating or revising your listing. It's an easy and streamlined way: just click on the Add video button and choose a file on your device (or drag and drop the video to the web page). If necessary, you can also use the Import from mobile and Import from web buttons.

Videos should be in MP4 or MOV format, the maximum file size is 150 MB.
If you don't see the Add video button in the Sell Your Item form, it means that you are currently using the classic view. You need to click Try the new listing tool in the top right corner of the page.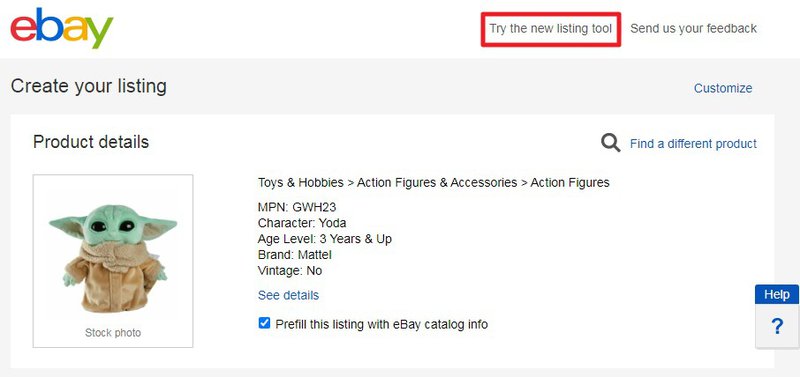 2. Integrate directly with the Media API documentation to upload your videos. For detailed instructions on using the Media API to upload videos and adding those videos to your listings, please check the Managing videos documentation.
3. List items by using certain third party providers. Check with your provider for more information about whether videos are supported, and how to upload and add them to your listings.
You can add the same video to multiple listings: you only need to upload it once and then associate it to different listings.
Tips for creating effective videos
You can use your product video to showcase your item's benefits, unique features, or even answer frequently asked questions in new ways. Here are a few ideas to inspire your own videos:
Product instructions and how-to videos
Installation guides (such as for Parts & Accessories)
DIY videos (for example, a woodwork project using a power tool or a recipe using a kitchen appliance)
Unboxing videos
Videos that clarify the item condition (for example, showing any scuffs, nicks, or tears)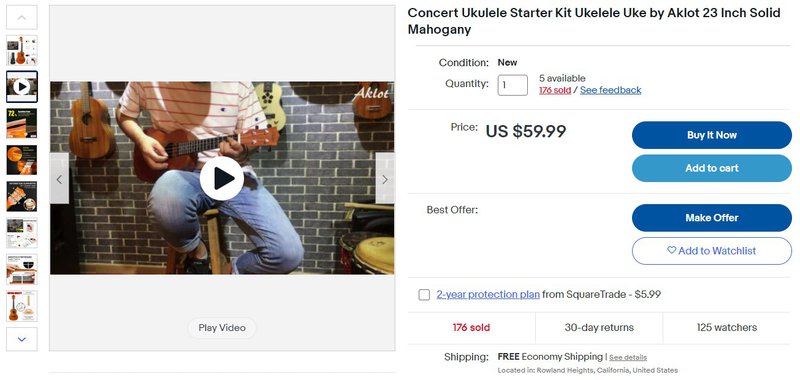 Your product videos can influence, clarify, and provide extra information for your buyers, but be sure to still include a detailed item description and accurate photos in your listings.
Ideally, videos should be one minute or less and need to comply with the same listing policies as any other content in listings.
Video review and restrictions
Once your video is uploaded, it will be reviewed and posted to your listing within 48 hours. However, it can take up to seven business days to review and post a product video during occasional peak periods. The content you provide must comply with all eBay's policies. Videos also must be in the language corresponding to the site of the listing. Buyers will be able to view your video after a successful review.
What videos are allowed on eBay:
✅ Images, videos and text you created yourself, without any third-party content or intellectual property
✅ Content from the eBay product catalog
What videos are not allowed on eBay:
Unless you have explicit written permission from the respective rights owners to use the content on eBay, you are not allowed to use third-party content, including but not limited to the following:
🚫 Videos copied from websites or internet searches
🚫 Poor-quality videos
🚫 Illegal or offensive content
🚫 Videos that include nudity or sexually oriented materials
🚫 Videos directing buyers off eBay, including any contact information, web links, etc.
Visit eBay's Images, videos and text policy for additional information on applicable policies and common reasons for video rejection.
Video format requirements
The maximum supported video size is 150 MB
The maximum upload resolution is 1080p
Supported output resolutions are 240p, 360p, 480p, and 720p
MP4 file types- MPEG-4 Part 10 or Advanced Video Coding (MPEG-4 AVC)
Providing links to YouTube or other video platforms is not supported
Listings with variations do not support videos

Useful articles on improving your listings' performance: