The holiday season is approaching, with its festive vibes and shopping frenzy. Traditionally, Black Friday and Cyber Monday provide a great opportunity for eBay sellers to increase their sales. The recent survey shows that 71% of consumers will start making pre-Christmas purchases on online marketplaces. And eBay is one of the top three destinations for holiday shopping and bargain prices [1].
However, if you want to make the most out of the holiday season, it's crucial to understand your customers' mindset and be aware of consumer behavior trends. Here you'll find some useful insights that will help you prepare for Black Friday, Cyber Monday and the peak season in general.
What are Black Friday and Cyber Monday?
Black Friday refers to the Friday after the Thanksgiving holiday in the US. It traditionally marks the beginning of the Christmas shopping season, and stores announce special deals and big discounts on this day.
Cyber Monday is the first Monday that comes after Black Friday. It's associated with great deals and discounts in online stores (while Black Friday used to be for brick-and-mortar shops). However, today both terms can be used for online sales.
Find out what's trending
If you manage to ride the wave of a powerful trend, your sales will rise exponentially. For instance, the increasing buzz before the release of the "Barbie" movie resulted in the mind-blowing 900% sales growth of collectible Barbie Signature dolls on eBay [2]. Now, after the huge success of the movie, the demand for Barbie dolls, Barbie-style accessories and apparel may grow even higher.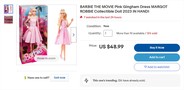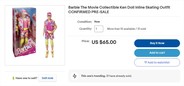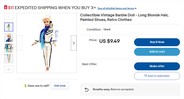 Useful statistics
eBay has analyzed 2022 purchase behaviors to help sellers prepare for the 2023 peak season. Consider these insights when stocking up:
55%
of holiday shoppers expect to spend more than planned on holiday-related expenses this year [1].
Top five categories eBay buyers are likely to shop this season [3]:
79%

Toys and Games

78%

Fashion

77%

Health and Beauty

73%

Holiday and Seasonal

56%

Consumer electronics:eBay refurbished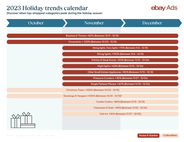 The hottest gifts of 2022 [4]:
Trending toys
Yu-Gi-Oh!
LEGO
FurReal Friends
Pokemon cards
Trending fashion & footwear
Rolex watches
Puma platform sneakers
Louis Vuitton
Gucci bags
Adidas Yeezy Boost
Nike Air Jordans
Trending technology
Nintendo Switch and games
PS5 Blu-Ray
Apple AirPods
Dyson Air Wrap Multi-Styler
Refurbished iPhones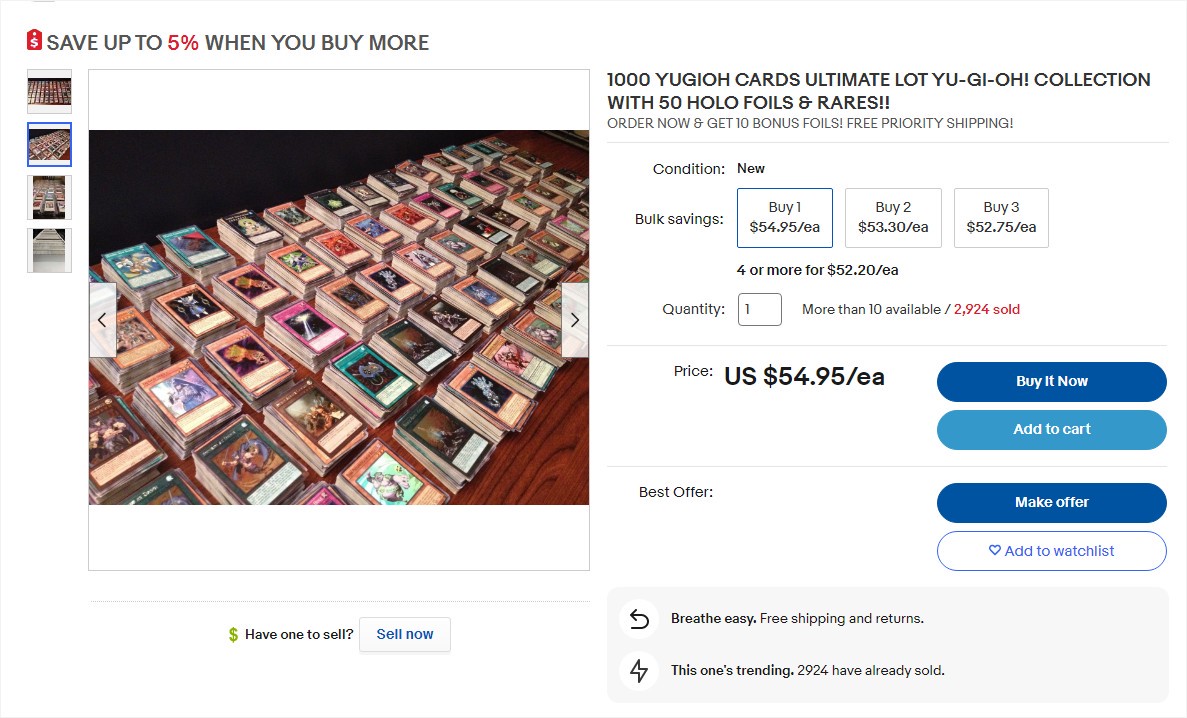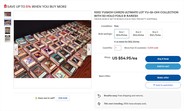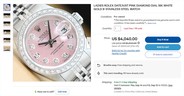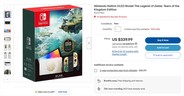 Where to look out for trends
eBay's Terapeak research tools
Third-party tools such as Google Trends
Trending topics and hashtags on social media
Activity of influencers in your niche
How consumer behavior is changing
We've prepared a brief overview of consumer behavior trends so that you could meet buyers' expectations this peak season.
Trend 1. Being cost-conscious but overspending in select areas
McKinseys' study shows that about two thirds of customers are choosing less expensive brands or private-label goods in an effort to save money. In European countries, this percentage comprises 84%. Chinese consumers are less inclined to trading down, but they are actively looking for discounts and promo prices [5].
At the same time, though it may seem contradictory, 44% of consumers declare that they plan lavish spending when it comes to experiences (such as traveling or eating out) and instant gratification purchases. For millennials and Gen Z, it's as much as 60% [5].
Tip: Black Friday and Cyber Monday buyers will be looking for discounts, so plan your sales events in advance. However, avid collectors and hobbyists may be willing to spend quite a lot on rare, vintage, or limited edition items.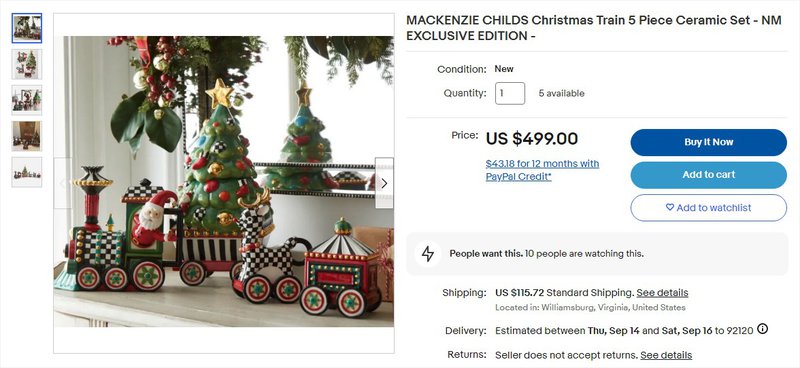 Trend 2. Demand for sustainability
84% of consumers consider eco-friendliness of products when making purchase decisions. But at the same time, 50% aren't ready to buy "greener" items at higher prices. The key point is to find the golden medium between environmentalism and profitability [5].
Another side of this trend is the growing demand for refurbished and pre-loved goods. According to the eBay Recommerce Report, the main reason for buying pre-loved and refurbished goods on eBay is the opportunity to get top brands for less money. But sustainability takes the second place: recommerce helps reduce carbon emissions and keep items out of landfills [6].
56%
of customers are likely to shop in the "Consumer Electronics: eBay Refurbished" category,
58%
are likely to shop in the "Consumer Electronics: used, open box" category.
Data: 2023 eBay Ads Holiday Guide [2]
Tip: Use eco-friendly packaging and inform potential buyers about it. For example, you can mention it in item descriptions and the About section of your eBay store.
Tip: Offer sustainable seasonal products like alternative Christmas trees and wreaths, wooden and ceramic decor, vintage baubles.
Tip: Creative upcyclers and environmentally conscious buyers are likely to shop for pre-loved and vintage items such as apparel, accessories, decor, and homeware. The eighties and nineties are all the rage now!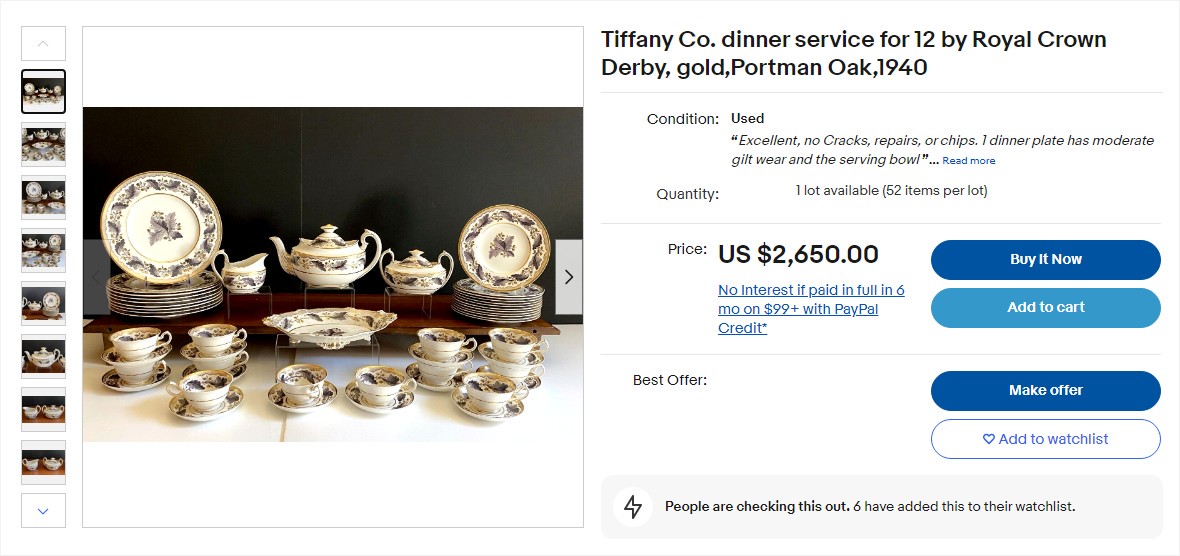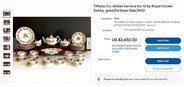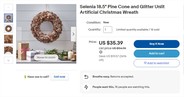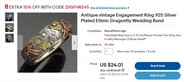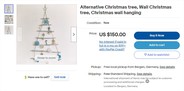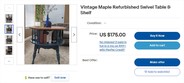 Trend 3. Willingness to try new brands
Though large companies and established brands have the largest market share, younger consumers are prone to trying less-known products because of economic pressures and reconsidered priorities. This is especially true for such categories as costume jewelry, fine jewelry, and clothes, where many buyers choose products of small, family-owned, or young brands. The research shows that Gen Z and millennials are five times more inclined to think that new brands offer better quality or more innovations than well-known ones [5].
Tip: Consider adding less-known brands to your inventory and selling them at lower prices. However, it's crucial to showcase the advantages of such products in item descriptions, photos and videos.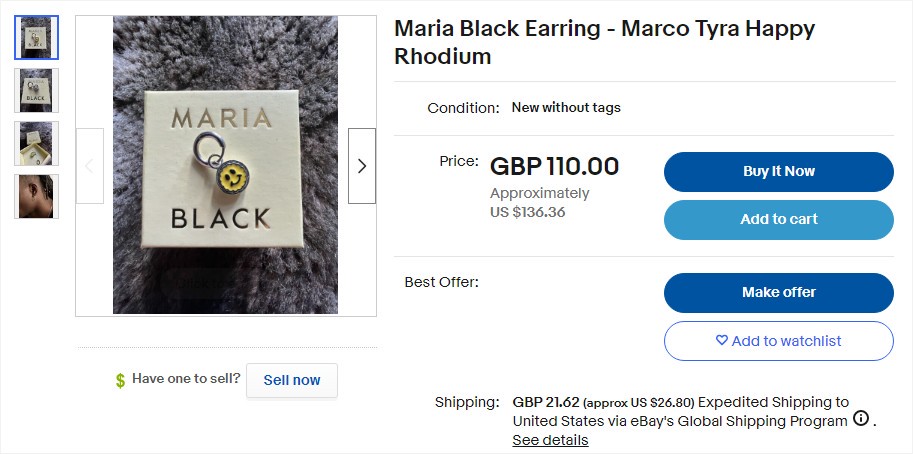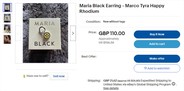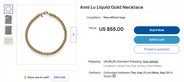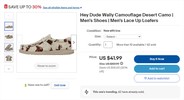 Keep these trends and insights in mind when planning your strategy for Black Friday and Cyber Monday.
Find more useful tips in our article about pre-Christmas and post-Christmas sales. Learn more about practical tools that will help you implement your marketing strategy and sell more during peak season.