Go to your Returns preferences.
Here is the Create basic return rules form.
Here you can set up two rules:
You can create and apply both rules, or just one.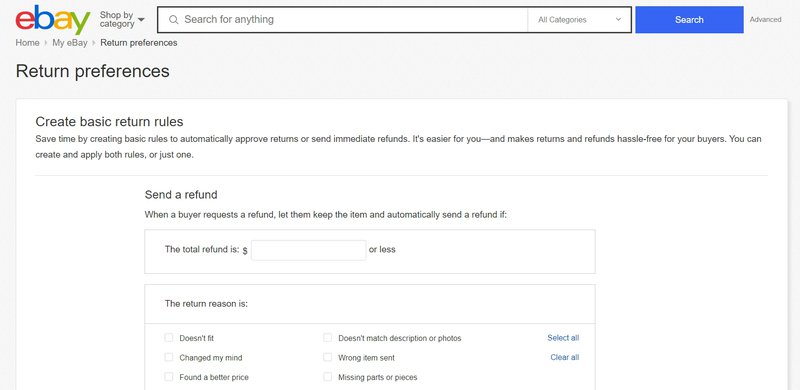 Changes to your return rules will automatically apply to all future return requests but won't apply to returns already in progress.