Auto parts have always been among the most popular item categories on eBay. Today it's one of the most popular segments with millions of listed items — mint new, used, rare, custom, etc. The Parts & Accessories category of eBay Motors generates over $10B in annual GMV, and one out of every 3 global eBay shoppers buys items from this segment.
Another important factor is that both the average car age and the average mileage have considerably grown In the recent years.Today, many consumers choose to prolong the life of their current vehicles. Together with the trend for sustainability and conscious consumption, this pattern attracts even more buyers to eBay. Here they can find parts and accessories needed to build, fix, or maintain virtually any car — even vintage parts for those who want to preserve the integrity of original retro models. It means that eBay sellers who deal in auto parts have excellent opportunities for growing their business on the platform.
eBay Motors by the numbers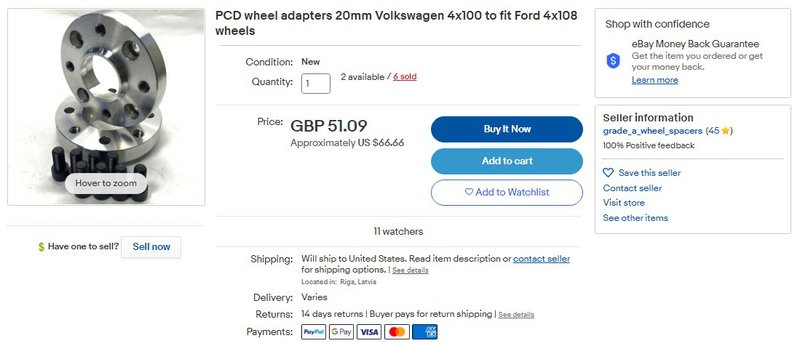 Parts & Accessories are the most popular category on eBay Motors with approximately 110 million live parts listings. Take a look at some inspiring statistical data regarding this segment. The high demand for auto parts on eBay is proved by the fact that 3 parts or accessories are sold every second, and a wheel or tire part is sold every 6 seconds. As for vintage parts for cars and trucks, one of those is sold every 11 seconds.
Let's narrow it down to specific subcategories and see what's popular. With every passing minute, eBay buyers purchase 7 suspension or steering parts, 4 brakes or brake parts, and one high performance exhaust. 14 complete engines are sold every hour. However, it's not all about cars and trucks — ATV and motorcycle parts are also in demand on the marketplace. eBay buyers order 17 motorcycle parts and 10 ATV parts or accessories every minute*.
* Based on eBay Data, 2020 FY – 2021 H1
Research the market with Terapeak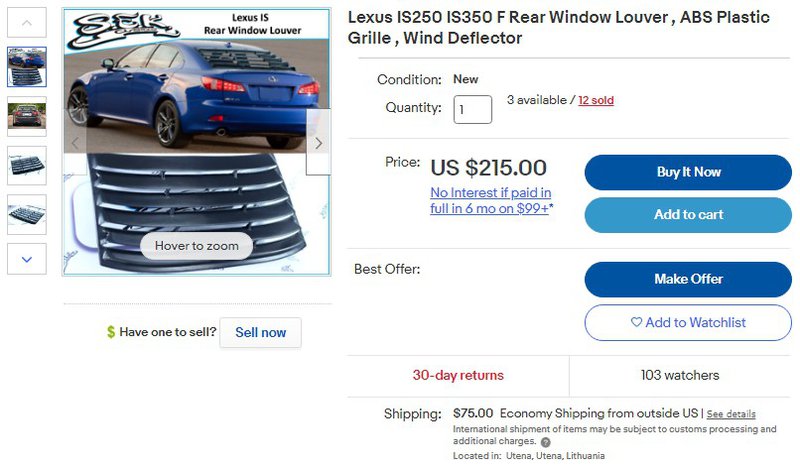 On eBay, it's easy to find out what is currently in demand. You can use Terapeak, eBay's market research and analysis service to learn more about auto parts prices depending on geographic location and season. This service accumulates data on millions of deals on the marketplace and helps you develop an effective sales strategy. Some of Terapeak tools are available to all eBay sellers for free.
A lot of buyers visit eBay to look for tools that are scarce or unavailable in local markets. It applies to auto parts as well. If you can include rare items in your inventory, do it without hesitation — someone might be looking for those parts right now.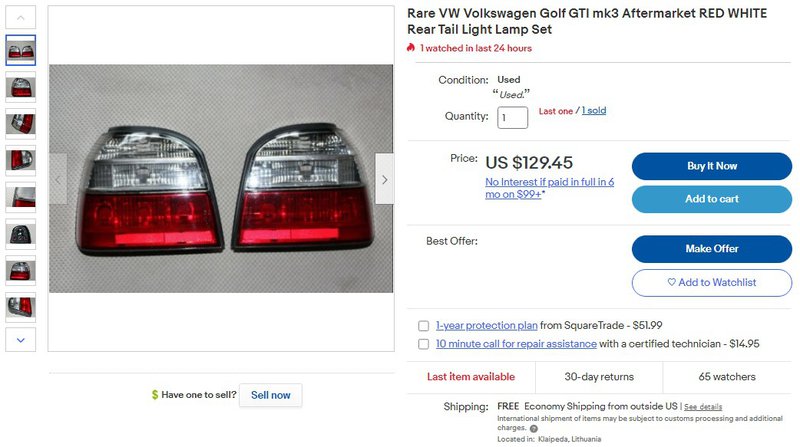 Are you selling exclusive auto parts? You can improve your chances of selling them with the help of the Offer to Buyers feature. It allows you to attract buyers who are interested in your listing and motivate them to make a purchase.
eBay is a perfect platform for selling used auto parts. Those who are looking for discontinued parts and accessories know that it would be difficult to find them in regular stores. Marketplaces are the obvious solution. For this category, the quality of photos matters a lot: the degree of wear must be clearly visible on your pictures.
How to begin selling internationally
Seasoned sellers recommend starting with auto parts of medium or small size. It takes time and practice to learn how to pack them correctly. A large size of a parcel can also cause shipping issues. While trying to find out the cause of delays or returns, you will lose time, displease your customers and get bad feedback. For beginners, it's especially important to keep their seller rating high.
How to choose auto parts suppliers
If you are selling new parts, they must be original. Counterfeit products aren't allowed on eBay, and your account can be blocked for violating this policy. That is why you should choose your suppliers carefully. Official representatives of large companies are the best option.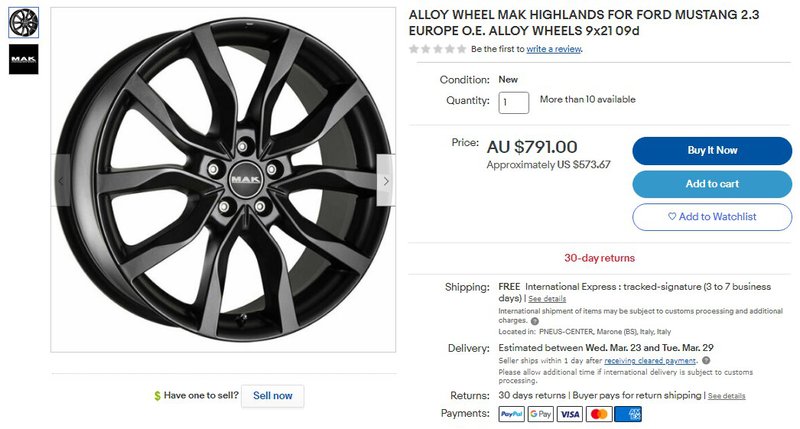 If you want to sell quality goods for a competitive price, consider purchasing auto parts directly from the manufacturer. It is especially effective if you specialize in certain makes or vehicle types. Direct purchase from manufacturers also helps you avoid additional surcharges of wholesalers.
Beginners might think: the more suppliers, the better, because buyers have wider choice of auto parts! In fact, product ranges of different suppliers often overlap, differing only in margins. Besides, if you have just a few partners, you can place larger orders with each of them, and thus obtain more favorable terms. Auto parts suppliers usually have a volume-based discount system. You should bear this in mind when choosing your partners.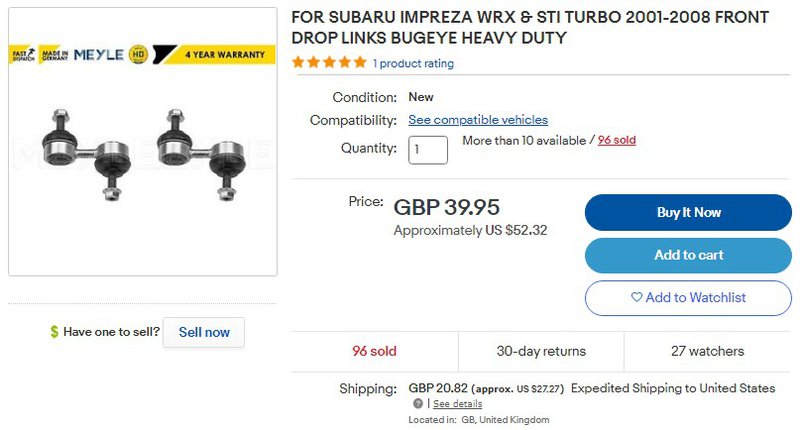 When discussing cooperation with a potential partner, be sure to find out which items are always in stock, and which ones are supplied to order. It is also important to ask what shipping company they work with. To streamline logistics, it's recommended to find a supplier with storage facilities in your city. As a result, you will be able to ship orders faster.
How to check parts compatibility
The key peculiarity of the auto parts market is its large product grid. To find the right part, one needs to know all the necessary parameters. A good supplier provides exhaustive information about each product. It usually includes:
The part name according to SKU and other international classifications
Country of manufacture
High resolution photos and a dimensioned drawing
When creating a listing on eBay, you must specify the MPN (Manufacturer's Part Number).
It's extremely important to have full and precise information about compatibility, so that you know what vehicles can use a certain part. Sometimes suppliers don't provide such data, but thankfully eBay has its own extensive catalog of parts compatibility. When listing an auto part that is featured in this catalog, eBay automatically adds relevant information to the listing (make changes if necessary).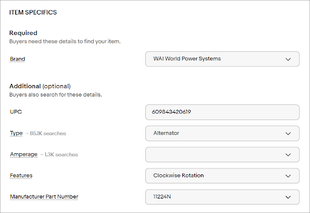 On eBay, it's also possible to specify compatible vehicles manually.
Why it is important to create a Returns policy
Auto parts is a category that is far more diverse and complicated than any other one. For example, many parts under the hood (such as the distributor cap) can have different connector positions depending on the vehicle make and year. That is why seemingly identical parts can be absolutely incompatible, and there is always a risk of making a mistake. It would be reasonable to think about such situations when choosing your supplier. Make sure that your partnership agreement clearly sets out flexible return conditions.
Offer a generous return policy to stay competitive and keep your buyers happy. To learn more about returns on eBay, please read this article.