BMA Medical
BMA Impex is a medical equipment export company and a long-time eBay seller, now delivering products to over 20 countries worldwide through the platform. Being a labor of love for its founder Mete Aydin, it is no wonder that love is exactly what turned the enterprise into a family-owned company when Mete was joined by his wife Albena. Currently, BMA Impex is among the most successful Bulgarian export businesses on eBay.
A tradesman by vocation – that's how Mete Aydin could be described in a nutshell. He took his first steps in trading in the family business with electronic devices, alongside his father and uncle. It was more than 30 years ago, after he graduated from Istanbul University, in "History and Cultural Studies" major. In the late 90's Mete tried getting into manufacturing but didn't achieve the success he was striving for which he now explains as the result of not doing what he loved and knew best. 
What he enjoys the most about his work is the opportunity to explore many different cultures, constantly meet new people and learn from them, as well as the chance to leave his experience as a legacy to the ones who are just getting started. "My advice to young entrepreneurs out there is do what you know and love, dedicate your energy and knowledge and never try to start from the top, but build your way up," says Mete. So, he decided to hit the restart button and relaunched the business, this time around – in the biomedical field.
In 2007 Mete visited Bulgaria as a tourist and met the love of his life – his wife Albena who also joined the company. Fast forward to present day, it is now based in Bulgaria due to the favorable logistic options, tax laws and Mete and Albena's personal sentiments for the country's nature and people. 
For the past 20 years Mete's company has been growing steadily and one of the key factors for that is their partnership with eBay. Early on Mete realized that, to expand and attract more export opportunities, they needed to go beyond their own website and established connections. That is why he researched all there is to know about selling on eBay and put efforts into developing an account on the platform. The business' liquid capital is now 1000% higher than what it was in the initial development stages. They buy used medical equipment, refurbish it, test it, and then sell it along with their own brand of newly manufactured units. BMA Impex now has dozens of employees in Turkey and Bulgaria, owns two warehouses for inventory and technical maintenance in Bulgaria and the USA, and exports to over 20 countries worldwide, including the USA. Currently 95% of its cross-border retail sales are being made through eBay.com.
"This is definitely the best marketplace in the world when you're launching a business," says Mete. He considers eBay to have great advantages when it comes to sellers and buyers' safety, reaching millions of potential clients without additional investments in advertising, and the opportunity to make sales 24/7, literally while you're sleeping. His rules for success are simple – add the products from your inventory to the account as soon as you open it, with high-quality and carefully curated images and reasonable prices. And never give up in the face of adversity.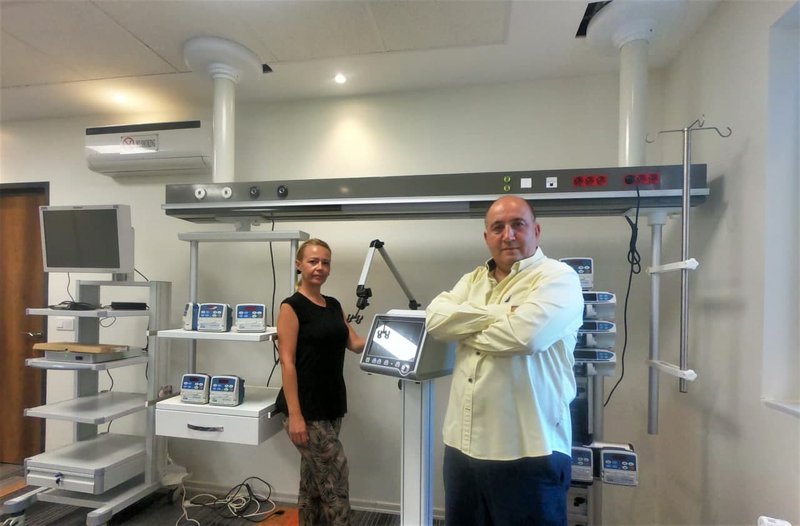 Thanks to the decision to take advantage of the opportunities eBay provides for growing business and having a steady work-life balance, Mete enjoys extreme sports and activities and is a semi-professional scuba diver. Because of his hobbies and his line of work he loves to travel and has explored 42 countries to date, but he claims that Bulgaria is the best one to live in apart from his homeland – Turkey. Therefore, he divides his time between the two neighboring countries whenever he's not on a plane to the next business destination.
With COVID-19 pandemic outburst, Mete, as well as other business owners around the world, had to quickly adapt to the new reality. He expected those rapid changes in consumer behavior and the market status quo shift we've all witnessed during that period to take ten years, not a few months. Their sales spiked in the first 15 days of the quarantine but then dropped due to border closures, customs, and delivery delays. However, the company is getting back on track thanks to its dedicated employees, flexibility in terms of product supply, strong partnership with eBay and several shipping companies. Mete's philosophy for success is based on the rule to stick to integrated win-win strategy, "when it comes to trading, in the end both sides should be left satisfied. And finally, be grateful for your good fortune, take care of your family and give back to your community in any way you can."