Offer buyers Economy shipping by default — 11–23 business days. Offer it as free shipping for buyers by including shipping costs in the item price. For this option of international shipping, we recommend using any service within the Economy shipping option.
In addition, offer at least one option for Expedited shipping, at extra cost. Expedited shipping usually takes up to 10 business days. Select, for example, DHL or UPS service. 
For the Standard shipping option, select, for example, the DPD service.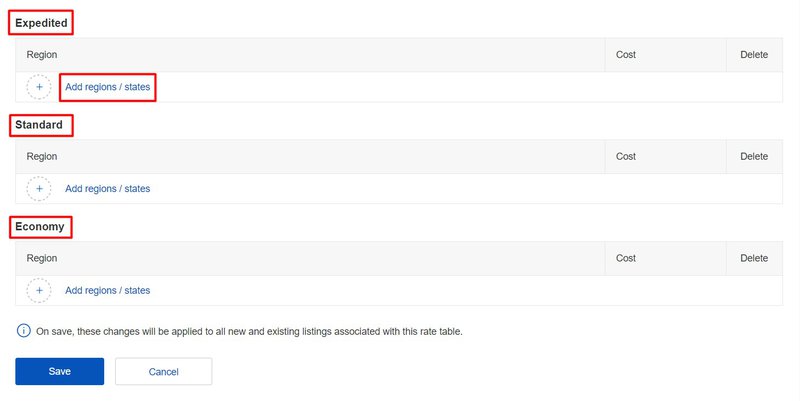 When you select Economy, Standard or Expedited shipping, make settings for those regions and states you can ship to within the drop-down menu.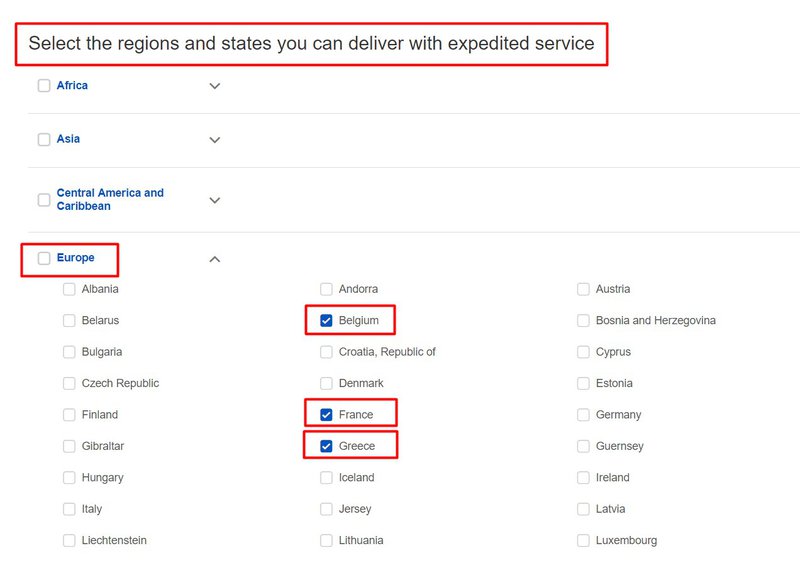 After you have set up all the options, click the Save button.
Then set up the shipping type cost (in US dollars).
After you have set up all the options in the Shipping rate table, click on the Save button.

We recommend using the Shipping rate tables within Expedited shipping — it makes your work with this shipping type especially useful and easy. For example, you can offer the Expedited shipping option only for certain countries.
Please note that the shipping options you specify in the Shipping rate table will be the priority options for a particular region (country).