Bear in mind that the offer price needs to be at least 5 percent lower than the price on the listing. Before making an offer, make sure that you have sufficient margins. 
We make sure buyers aren't overwhelmed with multiple offers from different sellers so please note that you can only send one offer per listing. 
However, if several buyers are interested in your item at once, the offer will be sent to them all.
Eligible Listings include:
Items a buyer opts to watch
Items added to cart in the previous 5 days, but not yet purchased
How do I send Offer to Buyers?
To send an Offer to Buyers from Seller Hub:
1. Under quick filters click Send offers—eligible.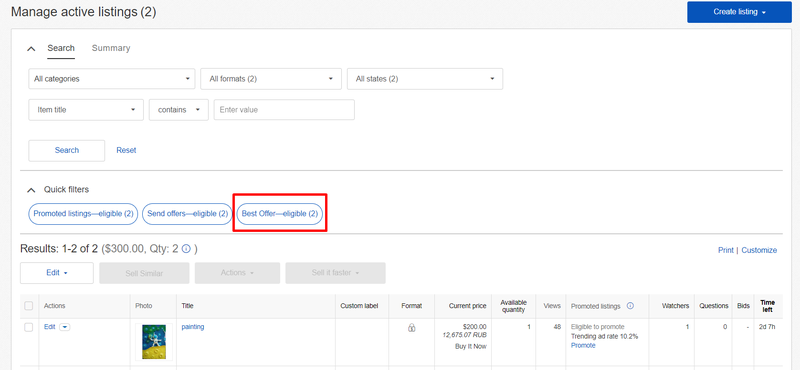 2. Select one or several listings you'd like to make an offer on.


3. Enter your offer price, then click Send offers. You can include a message to the interested buyers at this stage.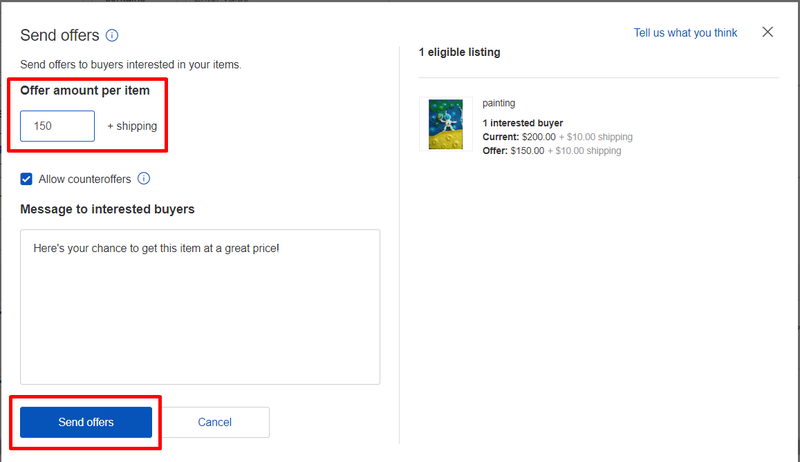 4. Your buyer will receive your offer message.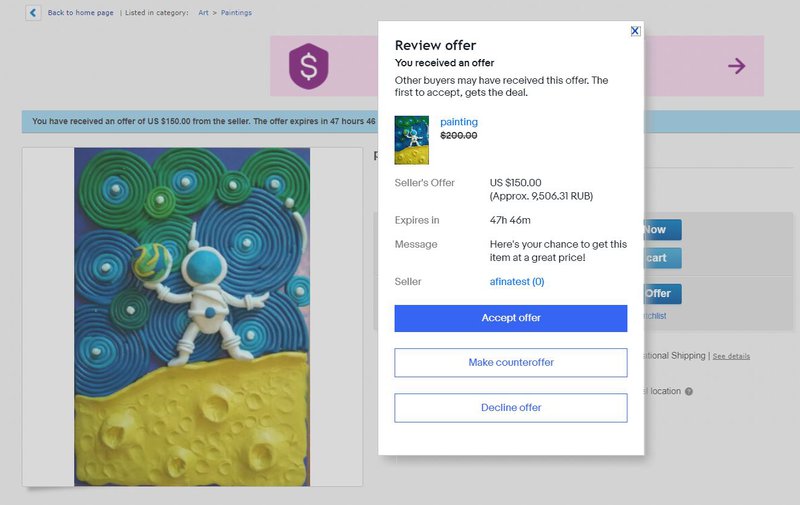 Your interested buyer now has 48 hours to respond. They can accept or decline your offer or make a counter offer. In turn, you can also accept or decline the buyer's counter offer, or make another one. Both the buyer and the seller can make a maximum of 5 counter offers each.
If you do not want to receive counter offers from buyers, untick the appropriate box when sending your offer.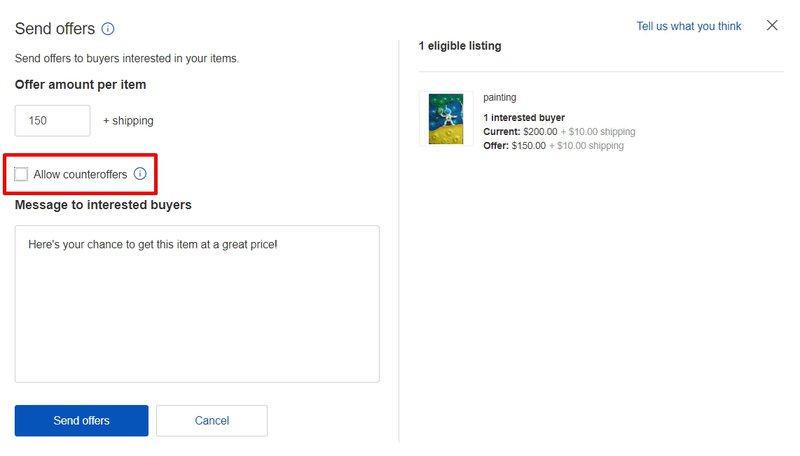 If the buyer declines your offer, you will receive a message: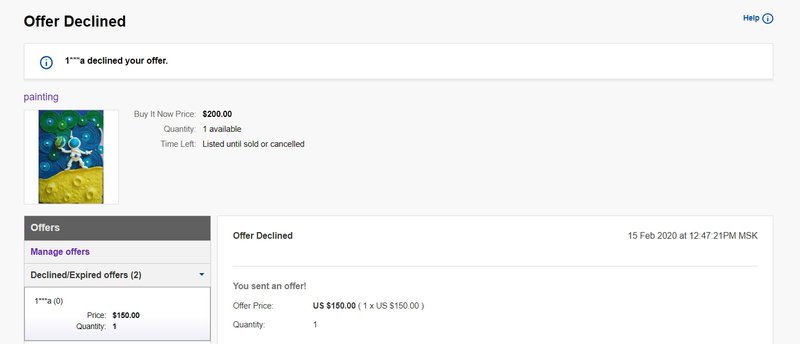 If the buyer accepts your offer or begins to negotiate a price with you, do the same as with any other transaction. Remember that if the buyer accepts your offer, you must sell him or her the item.