To see your business growing, you should continuously track your results and control every process on your way to successful deals. With eBay Seller Hub you can find all the handy tools you'll need for selling on the platform in one place, from ads listing and their performance analysis to Service Metrics.
eBay Seller Hub is a free dashboard of services designed to help you see your business in figures, check the results of every ad and track your efficiency. With hints and insights, you can make quick and correct decisions on improvements in your eBay Store performance and change settings on every level: from listing description to promotion strategy. 
Seller Hub helps you to: 
You can start using your Seller Hub right after you've created your first listing. Go to ebay.com/sellerhub and click the blue button Start using Seller Hub.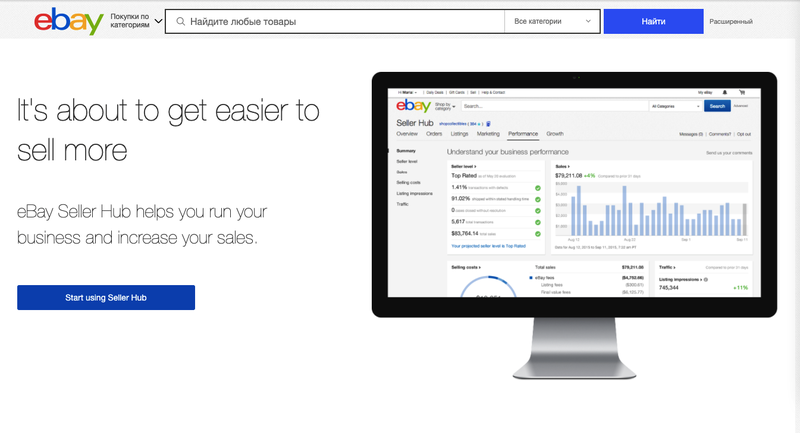 Seller Hub structure
The Seller Hub menu contains several tabs to access the main tools. Seller Hub's homepage looks like a dashboard of elements for instant access to different data and options — this is the Overview tab. You can also find quick links to Messages and Seller Help in the upper-right corner.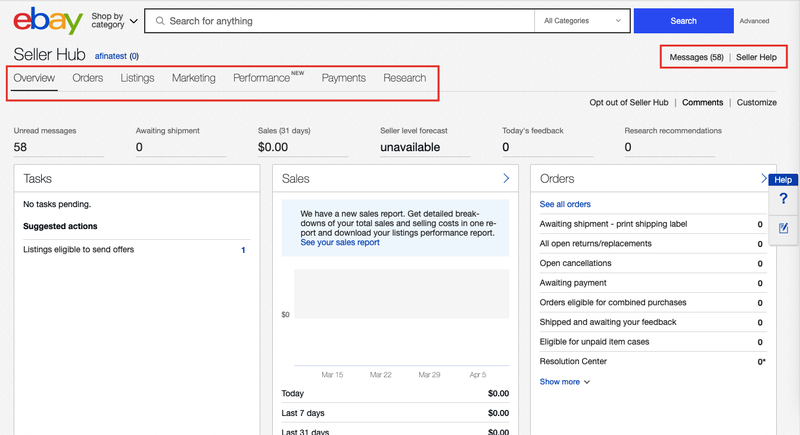 Customizing your Overview tab
On your first visit to the Overview tab you will see a customization option designed for you to set up the order of elements or remove those that you do not need. Check the boxes with relevant elements to create the most informative dashboard. When you're ready, click the I'm done button below or the Stop customizing link above. You can return at any time to the setting process by clicking the Customize button.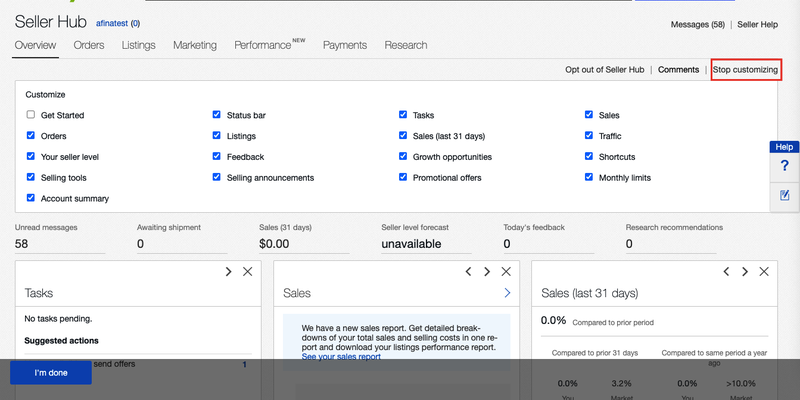 Listings Tab: manage your listings
The Listings tab contains all the tools necessary to find listings, sort and filter the results, add listings in bulk or download lists of the items you've selected in a .xlsx sheet on your desktop. 
To create a listing in Seller Hub, go directly to Listings tab or use the drop-down menu of the tab. Click Create listing. You can also use the step-by-step guide on how to create a listing.

Orders Tab: track and manage your orders
All the information on current or recent orders can be found on the Orders tab. Use it to track orders on which you are awaiting payment or shipment orders, generate reports on shipped items and manage cancellations and cases.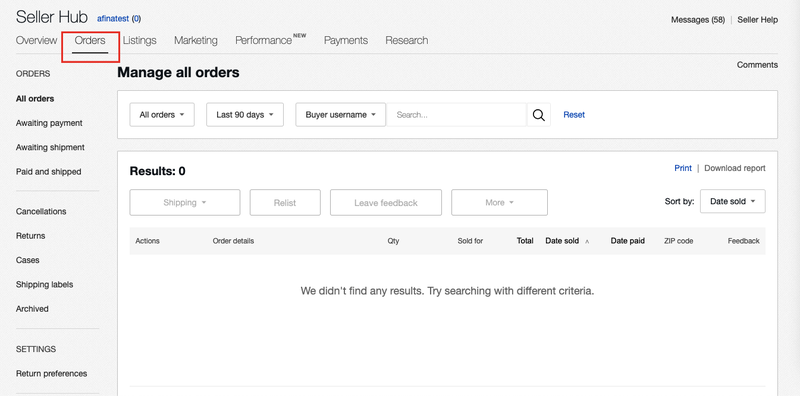 Marketing Tab: attract customers
The Marketing tab offers you a full range of tools for building awareness, attracting new customers and increasing loyalty. 
With this tab, you can access your eBay Store settings, create a promotional campaign or a special offer with Promotions Manager or launch Promoted Listings, to boost your items' visibility increase the audience reach.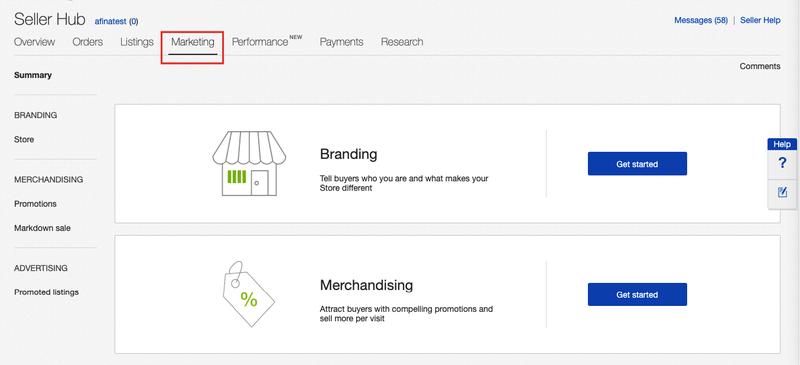 Performance Tab: get to know your efficiency
Performance tab shows you measurable efficiency data for your eBay business: sales reports, costs calculation, traffic data, promotion indicators, and Service Metrics — everything that affects your Seller Level and the Store profit.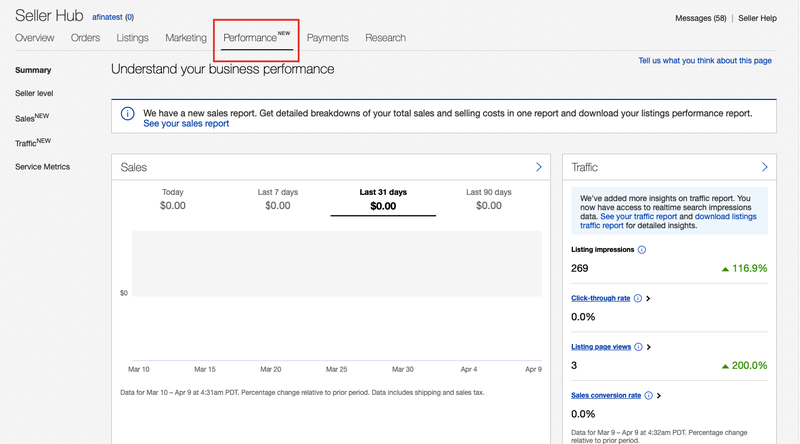 Payments Tab: control your finance with eBay 
Managing payments is the way business is done on eBay and it's essential to enhancing the buying and selling experience on the marketplace. When eBay manages payments, you can sell and get paid in one place, on eBay, and buyers have new ways to pay.
On the Payments tab you will find detailed information about you financial transactions, fees amounts, available funds, and taxes. Besides, you can change the settings for payouts to your Payoneer account.

Research Tab: forecast your sales and improve your strategy
In the Research tab you can find Terapeak — an exclusive eBay service for market analysis. It is designed to help you explore market trends and build a stronger sales strategy. Terapeak Product Research is available under the Research tab in Seller Hub and is free to all sellers. Terapeak Sourcing Insights is free for eBay Store subscribers starting from the Basic package and higher.
Get the most out of all eBay opportunities, managing your processes in a single interface, thought out to the smallest detail. The system analyses your metrics, recommends improvements, reminds you of pending or upcoming tasks, tracks efficiency and combines all the data in reports. With Seller Hub you can focus on what matters most — your goods and services.