Step 1. Verify your information
Update your details now to continue selling on eBay.
First of all select the type of your legal entity.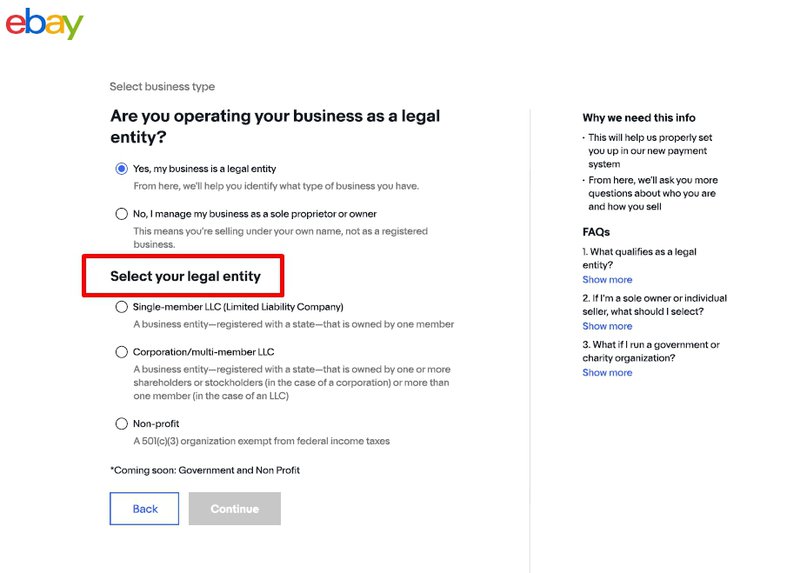 Then specify which regional eBay sites you are selling on.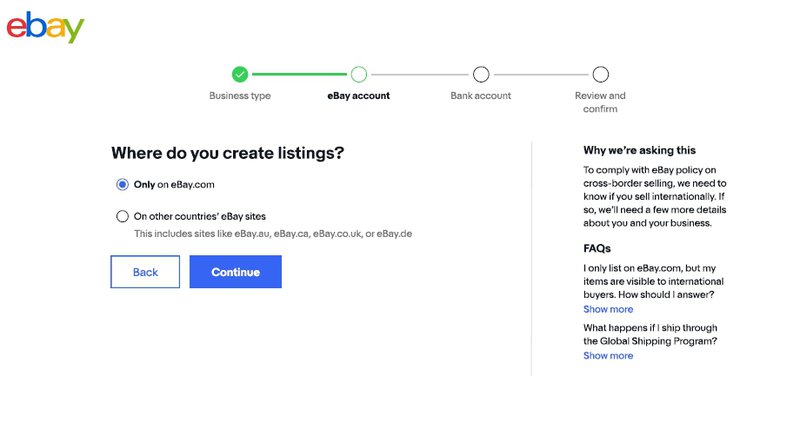 Add your business information and update the data, if necessary.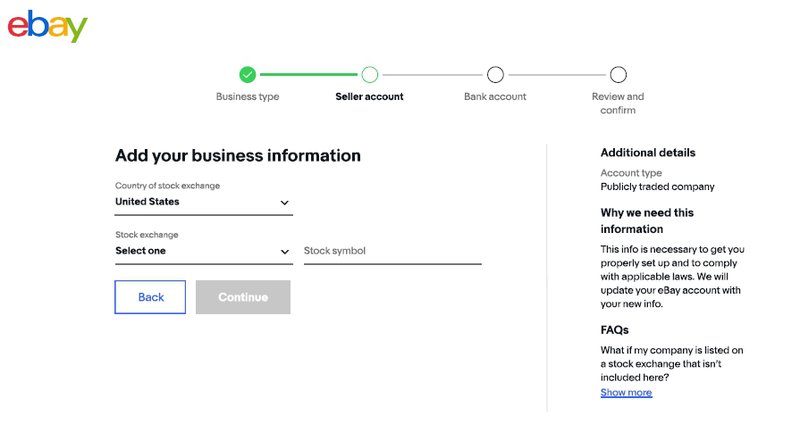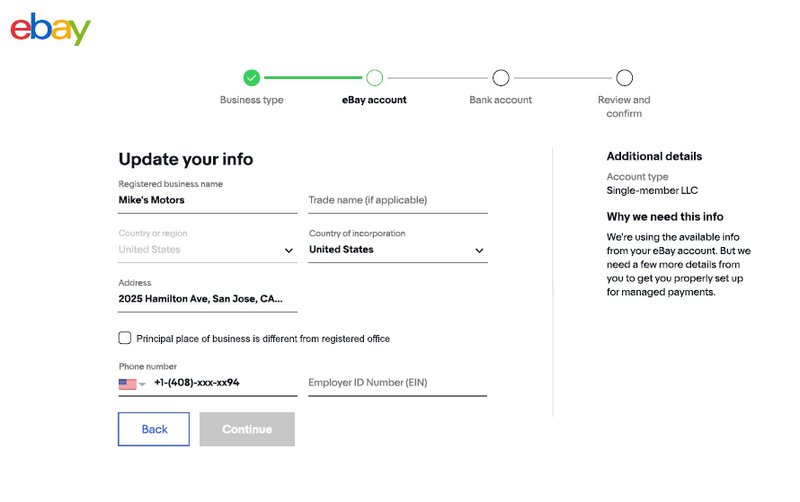 Step 2. Provide a bank account
You will no longer receive payments to your PayPal account. So you need to provide your bank details to avoid any delays in getting paid. 
You can select your bank from the list or add its data manually.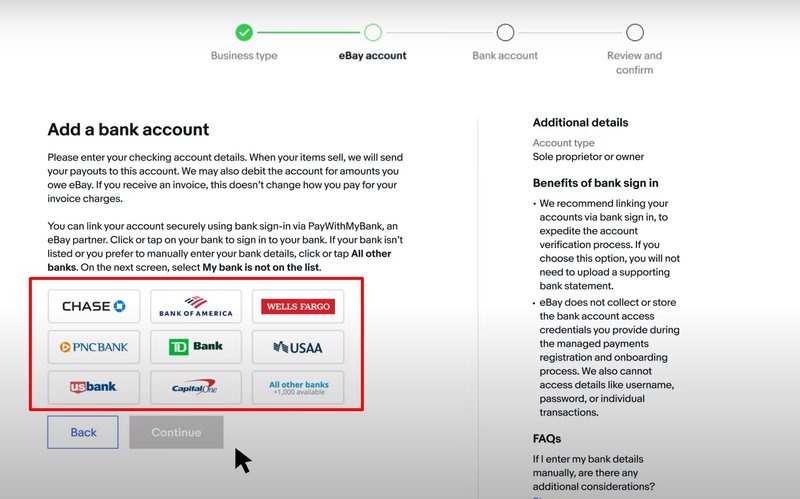 The next step is linking your bank account to your eBay account in order to receive money. By completing the sign-up, you agree to the Payments Terms of Use.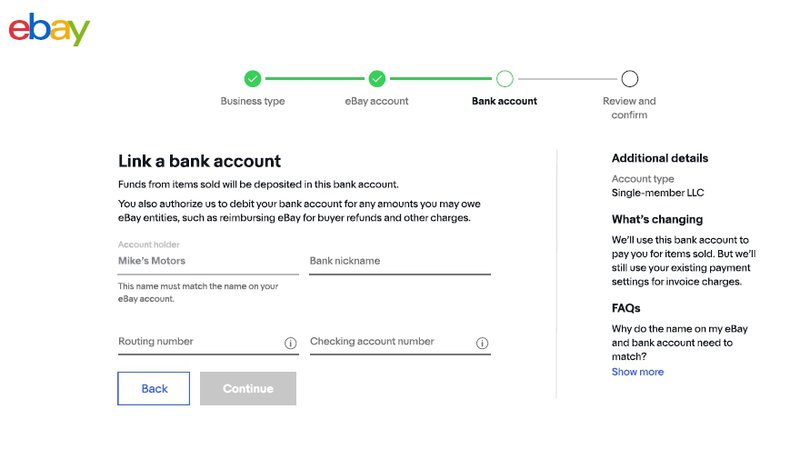 Step 3. Keep selling as usual
Once you register, nothing will change until eBay activates your account. We will notify you of your activation date in advance and will also be sharing more information about the change, and how it will benefit your business.
After that you'll get paid directly to this bank account. Keep selling as usual and enjoy all the benefits of managed payments.
Learn how selling fees will change when eBay manages your payments
When eBay manages your payments, your selling fees and other costs will be deducted automatically from your funds awaiting payout. If these are insufficient, eBay'll charge the amount you owe the marketplace from your on-file payment method within 14 days. eBay may add up the amounts you owe into a single charge.
Most of the fees that eBay charges for listing and selling on the marketplace are determined by the eBay site you use to create your listing. Additional fees apply to your international transactions, for example, when you sell to buyers in other countries, and when eBay converts your currency to collect fees or initiate your payout. These fees are based on your country of residence.
You'll find the links to fees pages for international eBay sites below: