Local Becomes Global
Rare Collectibles
These unique items will find recognition of vintage souls. Perhaps a comic book published in the 1950s or Smurfs action figures from the 1980s are the perfect missing pieces for your collection? Not to mention that antique vases, lighters, plates and other collectibles would be an ideal present to someone sharing the enthusiasm for the old treasures. Consider a postcard from the 1960s depicting a ski resort as a gift idea for travel lovers, and a Paul Newman's photo — for old movies and race cars' fans.
Beauty Products
Proper high-quality cosmetics can do wonders for your skin, looks and mood! Moisturizing foundations with SPF, colourful eye shadows, flavour lipsticks are the non-seasonal must-haves. Treat yourself to your favourite organic mask and choose that cocoa body scrub for your best friend. Level up your skincare & beauty routine and find your inner Aphrodite.
Auto Parts
Every car enthusiast knows that high-quality vehicles spare parts are one of the key elements to ensure safe driving. Next time when shopping for brake pedals assembly for emergency stop, timing belt kits, water pumps or steering wheel clock springs be sure to consider manufacturers from Greece. Upgrade your vehicle and your driving experience.
Refined Christian Religious Items
With Greece having a strong tradition of Orthodox Christian faith, a wide range of authentic and high quality religious items is available. The pieces — including vigil lamps, censers, thuribles and liturgical crosses — are useful not only for their intended purpose, but are pleasing to the eye due to the aesthetic beauty. Take a minute to appreciate the pectoral cross encrusted in Swarovski crystallized elements and the Christian Cross Crucifix depicting Jesus Christ made of beeswax mastic and incense.
Meet Export Sellers from Athens, Greece
Mihalis Tokatlidis
Fashion clothes and accessories for every occasion
Michalis Ahtamon
Rare collections of antiques and treasures
Elias Ritsios
Exquisite Christian religious items
Apostolos Panagiotakis
Beauty & health products for everyday care
Nikos Stavroulakis
Jeep spare parts for a unique driving experience
Meet Even More Sellers
Read the success stories about our sellers from different regions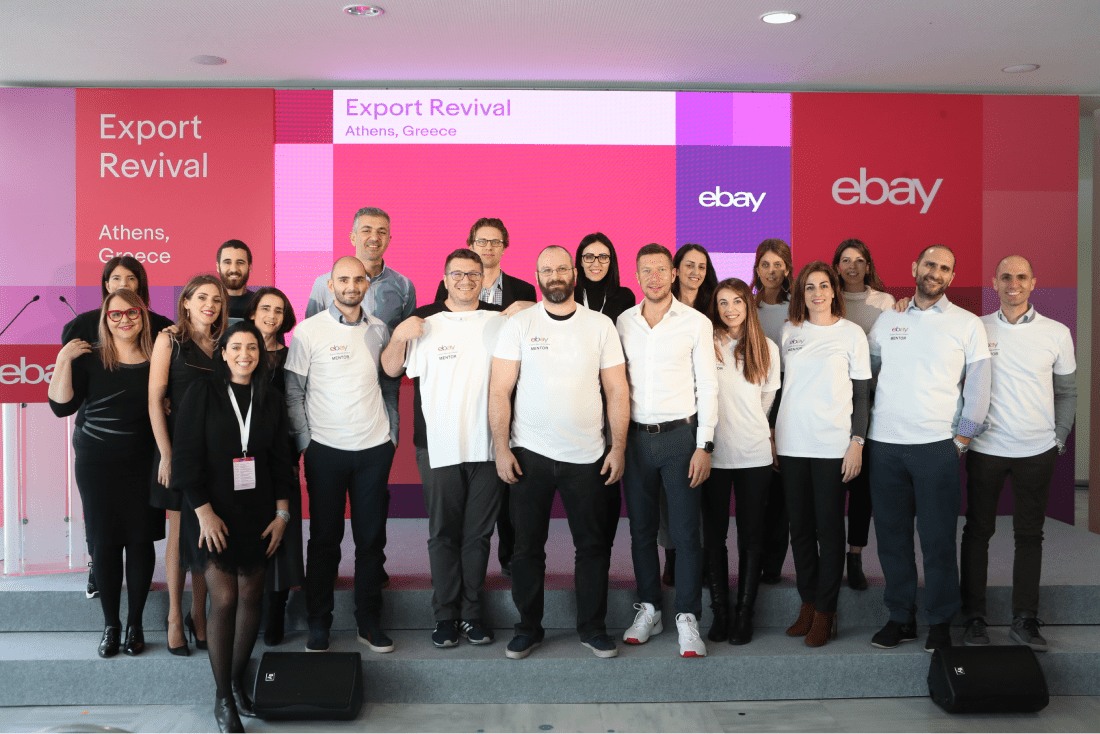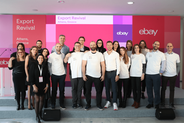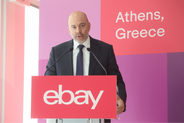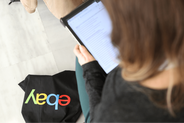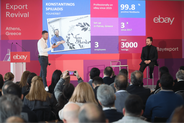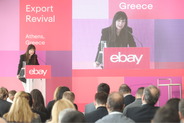 Export Revival, a part of our global initiative for SMBs support, could not be accomplished without such a legendary location as the city of Athens. More than 100 local SMBs have applied for our program, aimed at educating retail companies to master online export sales, and 67 of them were selected for participation. Currently approximately 12,000 sellers from Greece are present on eBay and together with our partners we aspire to create even more opportunities for them, by empowering SMBs to take full advantage of the digital commerce. It is especially important today, under the circumstances of COVID-19 pandemic, when marketplaces as eBay provide main opportunities for accessing new customers across the globe and growing businesses despite the turbulent times and restrictions.
Ilya Kretov, General Manager for eBay on Global Emerging Markets
Initiatives such as the Athens Export Revival program are the "cure" to the current conditions of the Greek market. The program – although it has needed to quickly adjust to the new circumstances – managed to be successfully completed and made it till today. In this crucial time, the training on the use of digital tools is proved to be valuable – now more than ever – for the empowerment of the businesses and the enhancement of their extroversion.
Evangelos Vlachos, CEO of Athens Development and Destination Management Agency and representative for Municipality of Athens
I'd like to welcome the completion of the Athens Export Revival program by eBay, aimed at strengthening the skills of Greek SMBs in e-сommerce and its initiative to create a website that will host the Greek businesses, which participated in the program. In a changing world, as we enter the new digital era, taking advantage of such opportunities can decisively contribute to the enhancement of the competitiveness of SMBs in Greece, which can now access the global market, and many of them can lead to synergies.
Yiannis Chatzitheodosiou, President of the Athens Chamber of Commerce
SMBs is an important pillar of Greek economy that could play a central role in its development and productive transformation. However, the pressures that emerged due to the crisis and then the pandemic have left a strong imprint. Initiatives such as Export Revival program by eBay are very useful as they help these companies enter the global market and accelerate their productive growth.
Maggie Athanasiades, SEV's Senior Advisor on Innovation & Digital Technologies

Export Revival is not hosted in your area but you want to grow your business with eBay? Perhaps our Business Development Program is right for you.